Economic woes force refugees to return to violence-ridden Sudan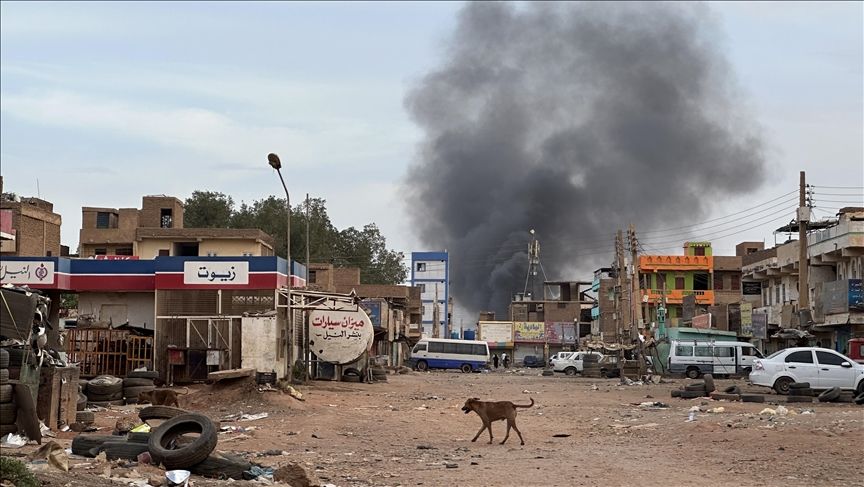 The outbreak of violence in Khartoum has forced Youssef Saeed, 41, to flee his home in the Sudanese capital to Al Jazirah state in central Sudan, Azernews reports, citing Anadolu Agency.
But he was forced to return to the violence-ridden capital along with his family as they ran out of cash amid the raging conflict in the country.
"We left our home in the first days of fighting," Saeed told Anadolu. "We thought that we would be able to return in a month after the end of the war, but the conflict continued to rage for a long time."
"We had to return to our home after four months as we ran out of money," the Sudanese man said.
The decision to return to the capital was shocking to Saeed's family.
"We had to return back home despite the constant power and water outages," Saeed said. "At least we now live in our house without paying money for rent."
Sudan has been wired by clashes between the army and the Rapid Support Forces (RSF) paramilitary group since April, in a conflict that killed thousands of people, according to local medics.
More than 5.25 million people have been displaced by the conflict, including 4.1 million within Sudan and 1.1 million in neighboring countries, according to UN figures.
High rents
The family of Afaf Mustafa sought safety in Egypt, but the high rents in the Egyptian capital have made it impossible for them to stay.
"We stayed three months in Cairo, but we had to return to Khartoum due to our tough economic conditions," Mustafa told Anadolu.
More than 310,000 Sudanese have crossed into Egypt since the start of violence in Sudan, according to UN refugee agency UNHCR.
The flow of Sudanese refugees into Egypt has caused monthly rents to skyrocket.
In the Cairo suburbs of Faisal, Dokki and Giza, annual rents rose up to nearly 50,000 Egyptian pounds ($1,600), leaving Mustafa's family with no option but to return to Khartoum.
"After suffering, we went back to Khartoum to live with our relatives on the outskirts of the capital until the conflict is settled," she said.
In Khartoum, Mustafa had to work as a cleaner in a health care facility in her neighborhood to make ends meet for her small family.
Aid shortage
Violence in the western Darfur province has forced Adam Hussein to flee to neighboring Chad with his family.
They took refuge at a camp in the eastern town of Adre near the border with Sudan amid scarce humanitarian aid.
"We stayed for two months there amid a severe shortage of foodstuffs and medicine," Hussein told Anadolu.
Unable to endure the tough conditions in the refugee camp, Hussein decided to take his family back to Darfur.
"I resumed my work in land cultivation," he said. "The family is now living in appropriate conditions, and I was able to provide food and medicine."
Osama Tayeb, an economic expert, sees no surprise in the return of the Sudanese refugees to their homes.
"This was expected as many of the refugees had to flee with a small money in their possession," Tayeb said.
He said many of the refugees expected that they would find jobs to fulfil their daily needs and pay for rent.
"But the situation on the ground tells otherwise, forcing them to return to their homes despite the daily tragedies and disasters in their neighborhoods in Khartoum," he added.
---
Follow us on Twitter @AzerNewsAz