7 February 2019 15:53 (UTC+04:00)
1 440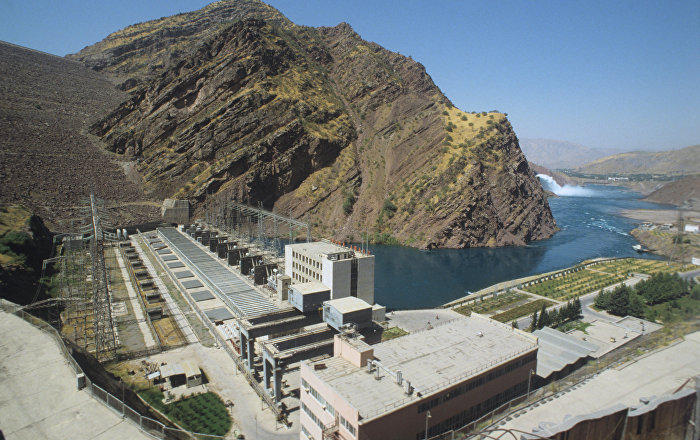 By Abdul Kerimkhanov
The Council of the Eurasian Fund for Stabilization and Development (EFSD) approved the provision of an investment loan from the EFSD in the amount of $ 40 million to finance the project "Rehabilitation of the Nurek HPP. Phase 1'', Tajik media reports.
The project envisages the purchase, supply, installation and commissioning of six single-phase autotransformers instead of similar equipment installed at the transformer substation of this hydro power plant more than 40 years ago. It has developed a service life and is in unsatisfactory technical condition.
According to the press service of the Eurasian Development Bank (EDB), financing is provided for 20 years, including eight years of the grace period for the principal debt payment.
The project will improve the safety and reliability of the hydro power plant, ensure uninterrupted power supply of Tajikistan and reduce the cost of operating and repairing autotransformers.
The project is part of a large reconstruction project of the Nurek HPP, consisting of two phases, with a total amount of funding of up to $ 700 million.
Currently, the first phase of the station reconstruction is being implemented, which is financed by the International Development Association (World Bank group) and the Asian infrastructure investment bank.
The project "Rehabilitation of Nurek HPP. Phase 1" is the first EFSD investment project in Tajikistan. It is expected that a loan agreement between the EFSD and the Tajik Government will be signed in the near future and the project will be launched this year.
The objectives of the First Phase of Nurek Hydropower Rehabilitation Project for Tajikistan are to rehabilitate and restore the generating capacity of three power generating units of Nurek HPP, improve their efficiency, and strengthen the safety of the Nurek dam.
There are three components to the project, the first component being a rehabilitation of the three generating units, the key infrastructural components of the plant, and replacement of autotransformers. This component will consist of two sub-components: replacement and refurbishment of mechanical, electrical, and electromechanical equipment; and replacement of six autotransformers.
The second component is the enhancement of dam safety. This component will finance activities to improve the safety of the operation of the Nurek HPP. The cost estimate for this component includes a provision for the possible mitigation measures that may be required.
The cost of this component was estimated taking into account the maximum scope of activities, which may need to be implemented based on the results from ongoing seismic hazard assessment work. Therefore, the cost estimate includes a margin sufficient to implement all of the dam safety enhancement related activities, which will be required.
Finally, the third component is technical assistance. This component will support the implementation of the project.
---
Abdul Kerimkhanov is AzerNews' staff journalist, follow him on Twitter: @AbdulKerim94
Follow us on Twitter @AzerNewsAz
Related News