24 July 2018 12:27 (UTC+04:00)
1 652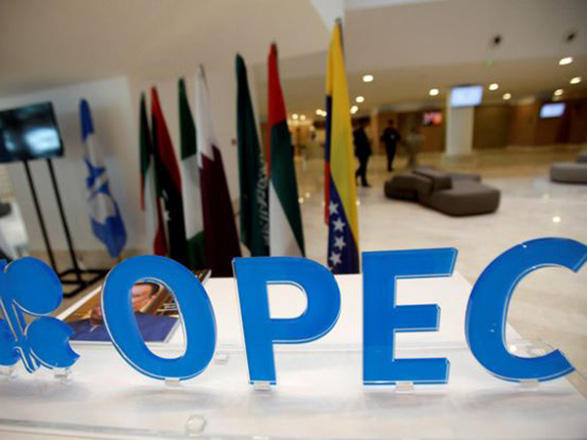 By Trend
It does not make sense for the other OPEC+ countries to join a new organization, Edward Chow, a senior fellow in the Energy and National Security Program at the Center for Strategic and International Studies (CSIS), told Trend.
He was commenting on the recent idea voiced by Russian Energy Minister Alexander Novak on establishing a new organization with participation of the OPEC+ countries, including Russia.
Earlier, Novak said that new organization may start its work on 1 January 2019. The minister noted that it will retain the functions of regulating oil production and will be able to cut it again, if necessary.
"We plan to start this mechanism on January 1, 2019. We will discuss it at a ministerial meeting," TASS cited Novak as saying.
He added that the options for the new organization's name, as well as the location of the headquarters have yet to be chosen.
"The recent agreements were really determined by Saudi Arabia and Russia, and there was dissension even among OPEC members. The larger an organization becomes, the harder it is to come to a consensus," Chow believes.
Tom Pugh, the economist at British economic research and consulting company Capital Economics, for his part, told Trend that Russia clearly has an interest in being closely involved with OPEC.
"But I'm not sure why they would need to create a new organization. If Russia wanted to create an OPEC like organization why not just join OPEC? As such, I don't expect much to come from this idea. If it did happen though I imagine other OPEC members would react poorly, they would be increasingly marginalized by Russia and Saudi, which produce as much as the rest of OPEC. I imagine in practice it would work something like, Saudi and Russia agree on a strategy which is then passed down to the rest of OPEC where Saudi and its allies force it through," he added.
In December 2016, at a meeting of oil producers in Vienna, 11 non-OPEC member countries, including Azerbaijan, agreed to cut oil production by a total of 558,000 barrels a day. The agreement was concluded for the first half of 2017 and was extended until the end of the first quarter of 2018 at a meeting on May 25, 2017.
At the last OPEC meeting in Vienna, the agreement was again extended until the end of 2018. Azerbaijan supported the decision.
---
Follow us on Twitter @AzerNewsAz
Related News