25 May 2018 16:45 (UTC+04:00)
1 977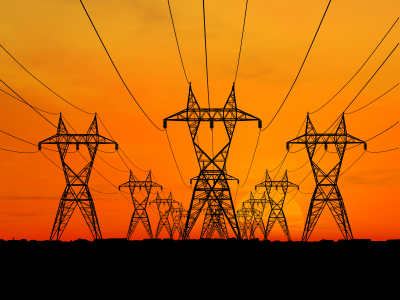 By Kamila Aliyeva
Tajikistan exported almost 128 million kilowatt-hours of electricity in April 2018, while about 84 percent of this volume fell for the share of Uzbekistan, Central Asian media outlets reported.
"In April 2018, 12 million kWh of electricity was delivered to Afghanistan from Sangtuda-1 and Sangtuda-2, 9.9 million kWh - to Kyrgyzstan and 106.9 million kWh – to Uzbekistan," said the report entitled 'Monitoring and early warning in Tajikistan'.
The report is prepared monthly by the Tajik Ministry of Economic Development and Trade with the financial support of the OSCE.
The electricity exported to neighboring countries amounted to about 10 percent of the total output for last month.
The total amount of electricity produced by the subordinated capacities of Barki Tojik in April amounted to more than 1.4 billion kWh. Supplies of Tajik electricity to neighboring Uzbekistan were restored in early April of this year after almost a decade of interruption.
In total, according to the agreements, Tajikistan will supply up to 1.5 billion kWh of electricity to the neighboring country.
Tajikistan exports electricity to Uzbekistan at a price of 2 U.S. cents per kilowatt.
The state energy holding also noted that currently the third power transmission line with capacity of 220 kW - Uzlovaya in Isfara - is being prepared with the aim to increase the volume of electricity supplies to Uzbekistan.
Tajikistan can export up to 5 billion kWh of electricity. Seasonal recipients of Tajik electricity are Afghanistan and Kyrgyzstan (1.5-2 billion kWh) along with Uzbekistan.
Over 18 billion kilowatt hours of electricity, which allowed the country to provide electricity without imposing a limit, were produced in Tajikistan in 2017.
Previously, Central Asia had a unified energy system. It included 83 power plants with total capacity of 25,000 megawatts in the territory of Uzbekistan, Tajikistan, Kyrgyzstan, Turkmenistan and southern Kazakhstan.
In winter, Tajikistan and Kyrgyzstan accumulated water in reservoirs and received electricity and energy resources (coal and natural gas) from Kazakhstan, Turkmenistan and Uzbekistan. In summer, Tajikistan and Kyrgyzstan sent water to Uzbekistan and Kazakhstan for irrigation farming.
However, after Turkmenistan and Uzbekistan left the unified energy system of Central Asia in 2003 and 2009, respectively, the system ceased to function.
---
Kamila Aliyeva is AzerNews' staff journalist, follow her on Twitter: @Kami_Aliyeva
Follow us on Twitter @AzerNewsAz
Related News