President of Kazakhstan urges to create common rules for use of cryptocurrency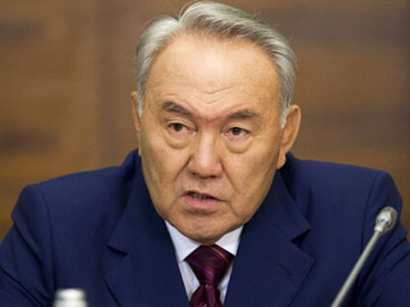 By Trend
President of Kazakhstan Nursultan Nazarbayev urged the world community to work out common rules regarding use and regulation of cryptocurrency.
"Most countries are actively exploring the possibility of adapting cryptocurrency to the current configuration of financial systems. At the same time, we see completely separate actions of states in this issue. And these disparate actions will lead to inefficiency. It is necessary to start developing common rules," Nazarbayev said, speaking at the plenary session of the Global Challenges Summit 2018, the Kazakh media outlets reported.
He stressed that the increasing disregard for the relevant norms shows the need to reach a new consensus that will correspond to the realities.
Kazakh president also proposed creating a G-Global site on the UN's base to discuss "new world trade outlines".
"There is a need to build new effective mechanisms for dialogue between states. The G7 and G20 formats, in which I participated more than once, in our opinion, does not embrace the global view of the world, and therefore we put forward the initiative of G-Global, which will allow us to take into account the opinion and interests of all countries," Nazarbayev said.
---
Follow us on Twitter @AzerNewsAz