19 February 2018 14:46 (UTC+04:00)
4 085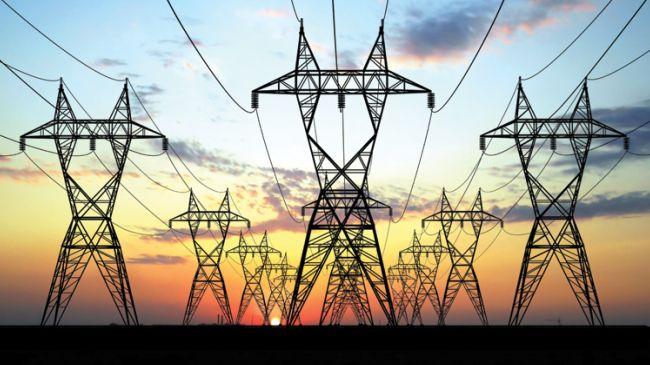 By Kamila Aliyeva
Tajikistan will increase the supply of electricity to Afghanistan in 2018 by 15 percent compared to the previous year, first deputy chairman of the open joint-stock holding company Barki Tochik Mahmadumar Asozoda said.
According to the signed contracts, about 1.5 billion kWh of electricity will be supplied to Afghanistan, he noted.
The cost of one kilowatt of electricity amounts to 4.11 American cents. Tajikistan will annually increase the volume of electricity supplies to Afghanistan until 2029, raising the price by 3 percent, according to the deputy chairman.
In 2017, Tajikistan exported 1.3 billion kWh of electricity to Afghanistan for $52.3 million. The volume of supplies of Tajik electricity to Afghanistan in kind decreased by 1.06 percent, while in monetary terms they increased by 3.56 percent.
The share of electricity in the total volume of Tajikistan's exports by the end of 2017 exceeded 5.3 percent.
The energy holding stressed that the negotiation process on the supply of Tajik electricity to Uzbekistan in the amount of 1.5 billion kWh is at the final stage.
Barki Tochik company in 2017 increased electricity generation in comparison with 2016 by 6.64 percent up to 15.4 billion kWh.
The export of electricity from Tajikistan to Afghanistan is mainly carried out from early April to late September. Tajikistan can increase the export of electricity to a neighboring country in the summer season, however, the Afghan side does not consume more than this indicator.
Tajik electricity is mainly consumed by the province of Puli Khumri and Kabul. In winter, with the approval of the government of the republic, exports are carried out at a volume of 50 MW to the province of Kunduz, although the Afghan side asked to increase this figure in the specified period.
In 2017, Tajikistan produced 18.1 billion kWh of electricity, which is 889.8 million kWh more than in 2016. Tajikistan exported electricity in the amount of over 1.3 billion kWh in 2016.
Previously both countries were involved in CASA-1000, an interregional electricity transmission project in Central and South Asia set to connect four countries, however, Afghanistan abandoned its share of electricity due to dearth of demand.
Related News