20 February 2017 13:38 (UTC+04:00)
3 285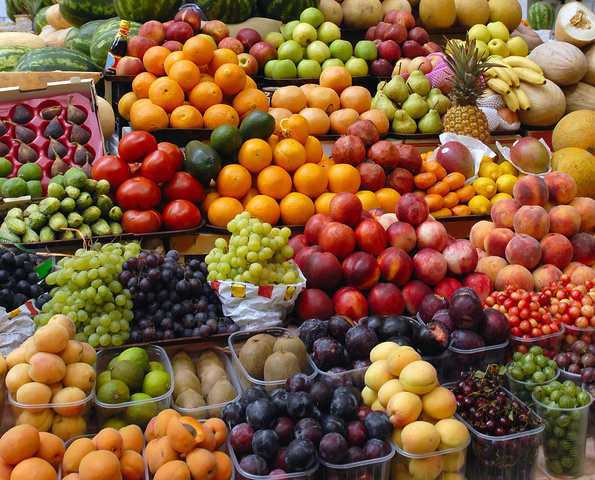 By Kamila Aliyeva
Kazakhstan experienced losses in the CIS market as its food exports decreased by 20 percent in 2016 and amounted to only $623 million.
The main reason for the fall is decreasing demand in Uzbekistan and Tajikistan, Stanradar reported.
Kazakh manufacturers of agro and food products are trying to restore the volume of exports, but the pace of growth remains weak. In 2016, the total aggregate value of the export of crops, flour, and meat was $1.2 billion that is only 2 percent more than in 2015.
A modest growth in food exports of Kazakhstan is linked with lower demand in the main market for the country's goods- the CIS countries. In 2016, the amount of the export of crops and food to the CIS countries decreased by 20%, or $ 155.6 million.
The main decline was observed in exports to Uzbekistan as delivery in 2016 to the neighboring republic decreased by $78 million, or 20 percent. The export of foodstuffs to Uzbekistan amounts to 25 percent of the total volume of such supplies.
Also, a 20-percent fall was recorded in the exports to Tajikistan, which is worth $42 million while the country's share in food export of Kazakhstan is 14 percent.
But, the country's exports to non-CIS countries increased by $178 million or 45 percent. This growth was supported by an increase of supplies to Afghanistan by $120 million.
The National Economy Ministry reported that the volume of mutual trade of Kazakhstan with the countries of the Eurasian Economic Union in January-December 2016 decreased by 16.8 percent compared to the same period of 2015.
In 2016 the mutual trade of Kazakhstan with the EAEC countries amounted to $13.583 billion that is 16.8 percent less than in 2015 while export made only $3.917 billion (decreased by 23.5 percent), and import was $9.665 billion that is 13.7 percent less than in 2015.
Mainly machinery and equipment (25.8 percent of total import), mineral products (16.8 percent), chemical products (16.5 percent), products of animal and vegetable origin, ready food products (13.9 percent), metals and metal products (12.5 percent) are imported from the EAEC countries.
In 2015, the country's foreign trade amounted to $60.7 billion, with the export at $41.2 billion and import at $19.5 billion.
Kazakhstan's top foreign trading partners are the EU, Russia, China, Switzerland, USA, and Japan.
GDP growth of Kazakhstan slowed to 0.7 percent in 2016, despite continued public investment, budget relaxation and the stabilization of the tenge. Analysts left the country's 2017 GDP growth forecast unchanged from last month's 2.1 percent and see the economy accelerating further to a 2.8 percent expansion in 2018.
---
Kamila Aliyeva is AzerNews' staff journalist, follow her on Twitter: @Kami_Aliyeva
Follow us on Twitter @AzerNewsAz
Related News