Shah Deniz increases average daily gas production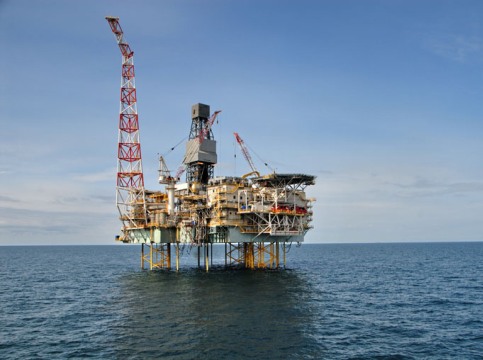 By Aynur Jafarova
The average daily gas production at Azerbaijan's giant Shah Deniz gas condensate field in the Caspian Sea is over 27 million cubic meters.
"The volume of gas production in the field is high. It is now at the level of 27.3-27.4 million cubic meters per day," a source in Azerbaijan's state energy company SOCAR told Trend Agency.
Currently, the gas production at the field is carried out in five wells.
The average daily volume of gas production at the field amounted to 26 million cubic meters, and the average daily production of gas condensate to 49,330 barrels in the first quarter of this year.
In 2013, some 9.8 billion cubic meters of gas and 2.48 million tons of gas condensate (19.6 million barrels) was produced at the Shah Deniz field versus 7.73 billion cubic meters of gas and 2 million tons of gas condensate in 2012.
The Shah Deniz field, one of the world's largest gas-condensate fields, was discovered in 1999. Its reserves are estimated at 1.2 trillion cubic meters of gas. The field has proven to be a secure and reliable supplier of gas to Azerbaijan, Georgia, Turkey, and Europe.
The gas which will be produced at the second stage of Azerbaijan's Shah Deniz field development will be the main source of Southern Gas Corridor, which envisages transportation of Caspian gas to European markets.
The Shah Deniz consortium announced the selection of TAP as the main route for transporting its gas to Europe in late June. Another pipeline which was vying for Azerbaijan's gas transportation to Europe was Nabucco West.
Azerbaijan agreed to sell over 10 billion cubic meters of natural gas a year from second phase of its Shah Deniz development to nine companies in the European Union in September 2013.
The contracts were signed for 25 years between SOCAR and the European utilities, including Axpo Trading AG, Bulgargaz EAD, Depa, Gas Natural Fenosa, Hera Trading Srl, Shell Energy Europe, Enel SpA, E.ON SE, and GDF Suez SA.
The initial capacity of TAP will amount to 10 billion cubic meters per annum with the possibility of expanding to 20 billion cubic meters per annum. The TAP's construction project is planned to start in 2015.