Iran plans to substitute compressed gas with ANG in vehicles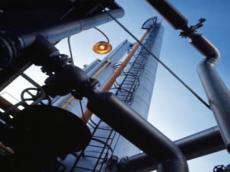 Iran plans to produce adsorbed natural gas (ANG) domestically to substitute the compressed natural gas (CNG) in the near future, local news agency Mehr reported.
The National Iranian Oil Refining and Distribution Company (NIORDC) and Research Institute of Petroleum Industry have agreed to study the issue and implement this strategy in the future.
Head of Oil Research Center Ali Morad Rashidi said Iran has recently successfully achieved the point of producing ANG, as CNG's alternative.
Today's conventional approaches to natural gas storage are based on the use of compressed natural gas (CNG) and liquid natural gas (LNG), but both have significant drawbacks -- high costs, low storage efficiency and public safety concerns.
The favored alternative to these two storage methods is adsorbed natural gas (ANG) on a porous medium such as activated carbon.
Currently in Iran, about 18-20 million cubic meters of CNG is used daily for nearly 3 million cars, which accounts for 25 percent of the country's daily energy consumption.

Some 1,950 CNG stations currently operate in Iran, and the country's development plan includes increasing the figure to 2,550 stations.
Rashidi said that if the number of CNG stations is increased to 2,500, the daily use of CNG may reach 30 million cubic meters.

The use of ANG in vehicles makes it possible to either store a larger volume of natural gas in the same container, at the same pressure, or store the same volume of natural gas in the container at a lower pressure.