Oil prices remain volatile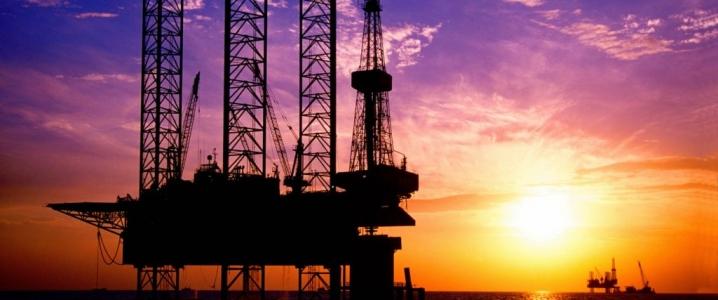 By Sara Israfilbayova
Crude prices do not show a single dynamic on September 4, as U.S. West Texas Intermediate (WTI) brand continues to grow against the backdrop of a decline in production in the Gulf of Mexico, while Brent crude futures are down in price on the news about the hydrogen warhead test in North Korea.
Brent crude futures, the international benchmark for oil prices, are at $52.55 per barrel, down 0.42 percent, meanwhile U.S WTI crude futures are at $47.42 a barrel, up 0.27 percent, according to RIA Novosti.
The rise of WTI crude is associated with a decrease in production on the coast of the Gulf of Mexico, following the Hurricane Harvey.
Harvey has become the most devastating hurricane in the United States for the past 12 years, since the hurricane Katrina hit the country in 2005, which led to the flooding of New Orleans.
As a result, 10 oil refineries with a total capacity of 3.075 million barrels per day remained closed due to the effects of the disaster. In addition, 4 refineries with a total capacity of 1,105 million barrels per day did not work at full capacity. Oil production in the Gulf remains reduced by 5.5 percent, or by 96,000 barrels per day, according to the U.S. Federal Bureau of Safety and Environmental Enforcement.
"Traders are hopeful that crude backlogs will be cleared," said Jeffrey Halley, senior market analyst at futures brokerage OANDA.
Meanwhile, Brent crude futures drop on the background of news from North Korea.
North Korea announced the successful testing of the hydrogen warhead, which is designed to equip intercontinental ballistic missiles. North Korea claimed that testing a hydrogen warhead did not result in a leakage of radiation or other adverse effects on the environment.
"Their words and actions continue to be very hostile and dangerous to the United States," the U.S. President Donald Trump wrote on Twitter on September 3.
Moreover, the world oil prices are supported by the statements of economist Arkady Dvorkovich, who earlier told that Russia backs up the prolongation of the Vienna agreement until June 2018, adding that the participants of the agreement have 6 months to think about it.
In November 2016, the OPEC summit was held in Vienna, where OPEC members reached an agreement on reducing oil output by 1.2 million barrels per day. In December 2016 was a meeting of oil producers outside the OPEC. Following the meeting, was signed an agreement to reduce oil production by a total of 558,000 barrels per day starting from January 2017.
The deal participants agreed to extend the production adjustments for nine months, on May 25, 2017.
The next meeting of the Joint OPEC-Non-OPEC Technical Committee (JTC) of OPEC is scheduled for September 22 in Vienna.
---
Follow us on Twitter @AzerNewsAz