15 April 2016 14:16 (UTC+04:00)
1 112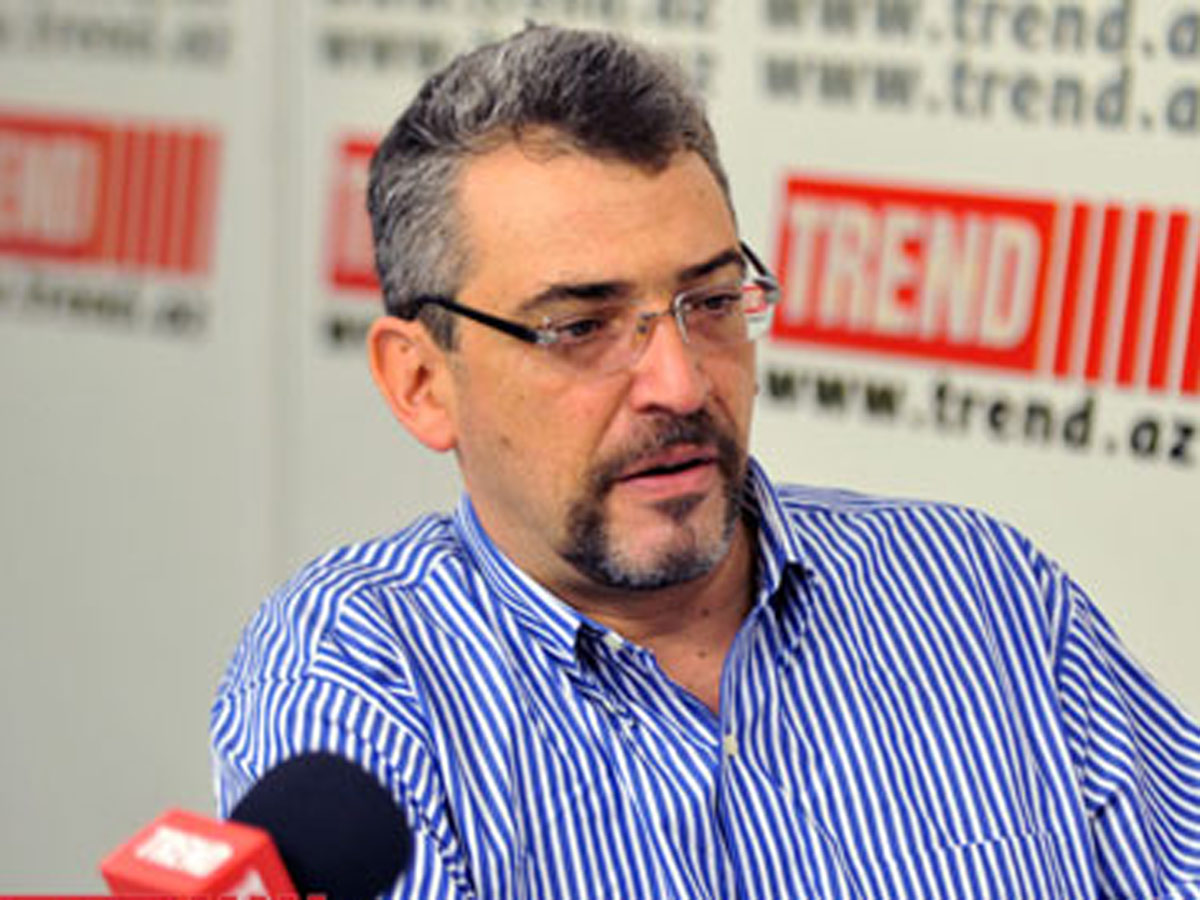 Europeans have demonstrated inability and lack of commitment in resolving the Armenia-Azerbaijan Nagorno-Karabakh conflict, U.S. expert Ariel Cohen believes.
Since the Bush senior administration through Bill Clinton administration and Bush administration, the U.S. had a policy of commitment to South Caucasus, the policy of keeping its friends and allies - Georgia, Azerbaijan and Armenia as independent nation-states increasingly integrating, said Cohen, who is the founder of International Market Analysis Ltd., director of the Center for Energy, Natural Resources and Geopolitics, and senior fellow at the Institute for Analysis of Global Security.
Unfortunately, since 2008 and 2009 there has been a slow deterioration of this commitment, Cohen added addressing an event titled 'Syria and the South Caucasus: Emerging Threats to Turkish and NATO Security', held at the Heritage Foundation.
He pointed out that the West has very few observers on Nagorno-Karabakh.
The expert believes that the West should renew its commitment to settling of the crisis between Armenia and Azerbaijan on the basis of international law and liberating the Azerbaijani territories occupied by Armenia.
The conflict between the two South Caucasus countries began in 1988 when Armenia made territorial claims against Azerbaijan. As a result of the ensuing war, in 1992 Armenian armed forces occupied 20 percent of Azerbaijan, including the Nagorno-Karabakh region and seven surrounding districts.
The 1994 ceasefire agreement was followed by peace negotiations. Armenia has not yet implemented four UN Security Council resolutions on withdrawal of its armed forces from the Nagorno-Karabakh and the surrounding districts.
Cohen also talked about the significance of the Trans-Anatolian Natural Gas Pipeline (TANAP) and Trans-Adriatic Pipeline (TAP) projects, which are the parts of the Southern Gas Corridor.
---
Follow us on Twitter @AzerNewsAz
Related News