SOCAR says environmental situation at emergency platform under control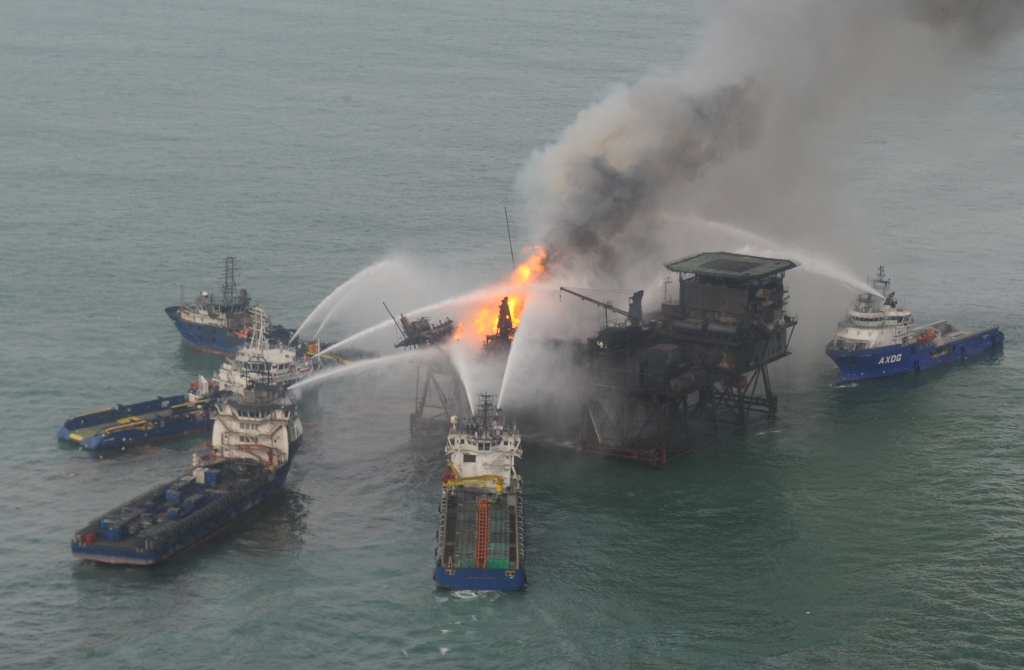 Environmental situation in the area around the offshore platform #10 of the Gunashli field is under control, Azerbaijan's state energy company SOCAR reported.
On December 4, a fire broke out on the offshore platform #10 of SOCAR's Gunashli field, after an underwater high-pressure gas pipeline was damaged in strong storm. Out of 63 people who were on platform at the moment of accident only 33 were rescued, while 23 are still regarded missing with seven dead.
Immediately after the accident on the platform #10, a working group was set to combat possible oil spills, said SOCAR.
Satellite images of the Gunashli field and the surrounding area were taken on December 8. The images revealed that there are no oil spills around the field.
SOCAR said the work done ensures that all possible negative environmental effects from the accident at the Gunashli field will be prevented in time.
---
Follow us on Twitter @AzerNewsAz