3 December 2014 16:48 (UTC+04:00)
4 946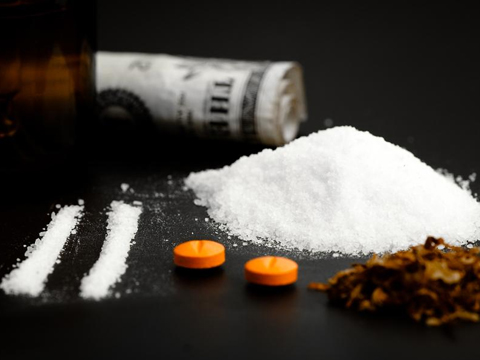 By Mushvig Mehdiyev
Combating crimes of human trafficking, abuse, robbery and embezzlement turned out successful in Azerbaijan, according to the Interior Ministry.
Interior Minister, Colonel General Ramil Usubov said the results in the field of fighting crime and maintaining the public order were satisfactory this year. Meanwhile, a positive trend was observed throughout the first eleven months of this year.
Activities made as part of efforts to combat drugs and human trafficking were also effective, Usubov added.
He referred to some shortcomings in the works of regional police bodies, calling on those bodies to timely eliminate them.
Earlier in October, Imran Najafov, Deputy Head of Department for Combating the Human Trafficking, said nearly 23 criminal cases have been filed for 104 human trafficking reports in Azerbaijan in the first nine months of 2014, including 97 cases directly linked to the trade in humans.
Najafov noted that about 50 victims of human trafficking in Azerbaijan were recognized and eight groups engaged in human trafficking were neutralized. Police arrested seven out of the 23 wanted people engaged in human trafficking, further delivering them judicial bodies.
Through close cooperation with law enforcement bodies of other countries, the Ministry fixed roughly 580 cases of human trafficking and forced labor, further holding liable 385 people and neutralizing 157 criminal groups and organized gangs in Azerbaijan over the past ten years.
Head of the Main Department on Criminal Investigation, Major General Emin Shekinskiy said the locations of 68 persons, internationally wanted by the National Central Bureau of Interpol were detected by Azerbaijani police. He added that the locations of 27 criminals, wanted by the law-enforcement bodies of the Interpol member-states, were also uncovered.
"Seventy percent of the missing people were discovered in the first ten months of this year as a result of our active searching operations," Shekinskiy said.
Operative-search actions by Azerbaijani police over the first nine months of this year resulted in the disclosure of 2,445 cases of drug trafficking, as well as 634 cases of illegal drug trading, according to Head of Main Department on Combating Drug, Major General, Hezi Aslanov.
He said 41 criminal groups involving 106 culprits were neutralized over the same period.
"Nearly 532 kilograms of narcotic drugs were seized in the country in January-September this year. Moreover, about 44 kilograms of drugs were prevented from smuggling into Azerbaijan's territory, while 212.5 tons of narcotic plants were destroyed," Aslanov noted.
He added that the Internal Affairs Ministry takes sustainable measures to fight drug trafficking including psychotropic substances and their precursors, attaching significant importance to the international partnership in this field.
The Ministry called on the society to work together to combat the "white death", as well as prevent the importation of narcotic drugs to the country through educational events on the anti-drug agitation among teenagers and youth.
In 2010, Azerbaijan established a National Anti-Drug and Crime Propaganda Office to combat drug addiction and drug-related crimes. Azerbaijan's National Security Ministry and the Russian Drug Enforcement Agency signed an agreement in 2011, boosting cooperation in combating the drug trafficking. A special state program, which was developed in 2012, allowed Azerbaijan's law-enforcement bodies to improve the combat against illicit narcotic trafficking within the country's territory.
Related News