29 May 2014 15:13 (UTC+04:00)
4 997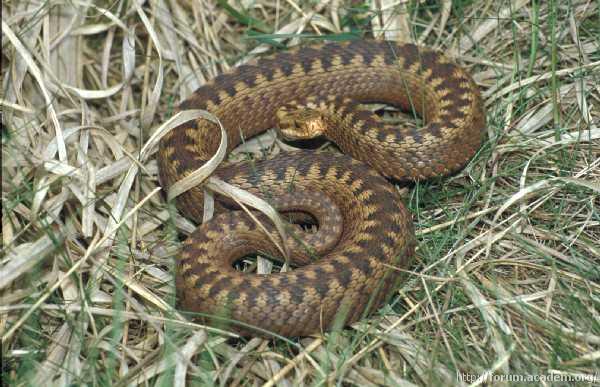 By Nazrin Gadimova
Many people have phobias; some are afraid of closed spaces, some are afraid of heights, and others are afraid of insects. Fear of snakes tops the list of human phobias; some people are so afraid of snakes that even when they see one at the zoo or on TV they feel ill at ease.
More often than not, fear of snakes -ophidiophobia- occurs in people who are suddenly faced with a snake. In many cases, this kind of fear may be the result of a childhood belief that snakes are extremely dangerous. However, even those who do not suffer from ophidiophobia rarely dare pick up a snake or simply touch it because of an inexplicable feeling of aversion.
Just as human do not wish to deal with snakes, snakes try to avoid humans too, and such meetings are generally rare in big cities.
But the residents of Azerbaijan's capital witnessed snakes crawling freely on the sidewalks on May 26. The incident naturally caused fear among the passers-by, and some of them even fled. Fortunately, there were no casualties and no one was hurt.
This incident raises many questions, making us wonder how snakes managed to get to the main streets of the capital.
"When there are some processes, like endogenous processes, in the bowels of the earth, all animals exhibit anxiety," Staff worker of the Herpetology Laboratory at the Institute of Zoology of the National Academy of Sciences Tavakkul Isgandarov said.
"All living creatures, including snakes, leave their burrows. But this occurs if the habitat of snakes is in those areas where tremors and other processes occur. A landscape in the central part of Baku is not a natural habitat for snakes. One cannot see any snakes here at all. Therefore, the snakes' appearance in the city center was not because of endogenous processes, because these reptiles do not live in this area."
Isgandarov said water snakes can be found in the area of the seaside boulevard and on the rocks in the coastal zone of the Caspian Sea, but they are harmless.
"There are two explanations for the snakes' presence in the central part of the city. First, it could happen as a result of transporting construction materials. Places from which these materials are brought into the city are the natural habitat of these reptiles. Secondly, perhaps someone kept snakes at home, and then decided to get rid of them, letting them go at will," the expert believes.
It was the first time snakes were spotted in the city center this summer. However, snakes have attacked the residents of the capital before. From April 20 more than 20 patients were brought to the Clinical Medical Center for snakebite.
This news was announced by Head of the Toxicology Department of the Clinical Medical Center Azer Magsudov.
The increased aggressiveness of snakes can be explained by the onset of the hot season, he said.
"Currently, four patients are hospitalized: a 9-years-old child from the Salyan district and three others from Shamkir, Ismayilli and Hajigabul. The condition of two patients is serious, while others are beginning to come out of a bad state. There were no deaths during the reported period in our hospital," Magsudov added.
Patients from the Baku and Absheron settlements of Zira and Gobu also come to the Toxicology Department, he said, adding that most cases of snakebite occur because of the carelessness and negligence of people who, for example, accidentally step on a snake while walking.
"Snakebite mainly occurs during agricultural work in the yard. Snakes prefer quiet places and can be found in regions with hot and dry climate. These areas are Aran, Kurdamir, Lankaran, Masalli, Astara, Jalilabad, Barda, and Lankaran, as well as the suburban settlements of Baku," the head of Toxicology Department said.
Annually, about 2.4 million cases of intoxication (poisoning caused by snakebite), 94,000-125,000 deaths, and about 400,000 cases of amputations and other serious health effects occur in the world. Poor access to health care and lack of antitoxins increase the severity of injuries and their outcomes.
Snakebites mostly occur in Africa and Southeast Asia.
The most common species of snakes in the area of the Absheron peninsula is the blunt-nosed viper which is deadly to humans; death can occur as a result of its bite in 15 minutes.
Baku's suburban residents have gotten used to living alongside snakes. They know that it is very difficult to notice snakes in the grass.
However, beware! Watch your step, and if you find any snakes, do not try to catch it by yourself.
Related News