Azerbaijan to have three more power plants by 2015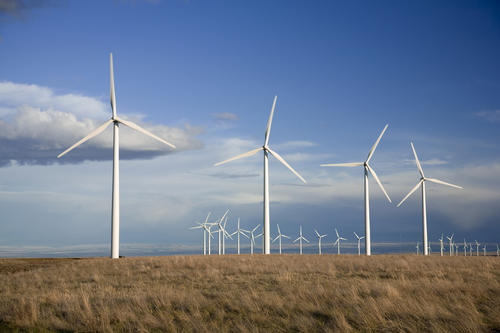 By Nigar Orujova
Construction of three wind power plants with a total capacity of 135.3 megawatts will be completed in Azerbaijan in 2015.
The news was announced by the State Agency for Alternative and Renewable Energy Sources last week.
The construction of a large wind power plant with a capacity of 80 megawatts is being carried out at Perekishkul in the Absheron region, the Agency said.
Two other power plants will be constructed in the villages of Yeni Yashma and Shurabad in Azerbaijan's Khizi region with a capacity of 50 megawatt and 5.3 megawatt respectively.
Development of alternative sources is seen in Azerbaijan in recent years. A draft national strategy for development of alternative and renewable energy sources by 2020 has been worked out as part of the alternative energy development in the country and is currently under negotiations.
The share of alternative energy sources in the total energy production, including small hydro power plants in the country, is two percent at the moment.
There is a great potential for hybrid power stations in Azerbaijan, and the alternative energy company plans to have hybrid power plants in the majority of Azerbaijani cities by 2020.
The potential capacity of solar energy, wind energy, biomass, geothermal energy, and small hydro power stations in Azerbaijan has reached 5,000 MW, 4,500 MW, 1,500 MW, 800 MW, and 350 MW respectively.
The share of alternative energy sources is planned to increase to 20 percent of the total volume of energy consumption in Azerbaijan by 2020, which presupposes around 7 billion manats ($8.9 billion) investments.
The share of wind power energy in the total volume of alternative energy in Azerbaijan is estimated to hit 28 percent by 2020.