30 August 2013 18:56 (UTC+04:00)
993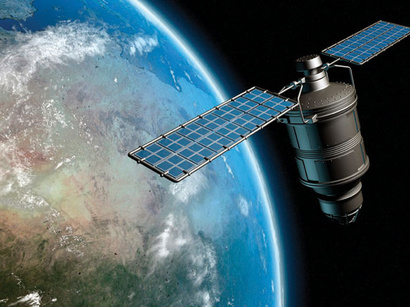 By Nigar Orujova
The U.S. Trade and Development Agency (USTDA) has awarded a $500,000 grant to Azercosmos, the Azerbaijani space agency, to develop a feasibility study for the Azerspace-2 telecommunication satellite project that is to cover Azerbaijan, its surrounding region and Africa, the Communications and Information Technologies Ministry said on August 30.
Technical support will be provided under an agreement signed by ICT Minister Ali Abbasov and USTDA Director Leocadia I. Zak on August 28, the USTDA website said.
"We are pleased to support a project to develop Azerbaijan's network and communications in the region and to connect Azercosmos with U.S. expertise and solutions," Zak said. "This project will assist the government of Azerbaijan in increasing communications options to meet burgeoning market demand."
The USTDA grant will allow Azercosmos to determine the economic, technical and financial feasibility of the procurement, financing, launch and operation of the Azerspace-2 communications satellite. The study will confirm and characterize market demand, assess options and determine the optimal configuration of the satellite.
The agreement envisions identifying a U.S.-based contractor company for implementation of the study based on the selection procedures to be carried out jointly by Azercosmos and USTDA.
Under the agreement, the feasibility study is due to be completed by the contractor by June 30, 2014.
Launching into the orbit of Azerbaijan's second telecommunications satellite, Azerspace-2, is scheduled for 2018. The orbital position of the satellite is to be 62 degrees east longitude. The coordination of this orbital position is expected to be completed according to the regulations of the International Telecommunication Union (ITU) by the end of 2017.
USTDA helps companies create U.S. jobs through the export of U.S. goods and services for priority development projects in emerging economies. USTDA links U.S. businesses to export opportunities by funding project planning activities, pilot projects, and reverse trade missions while creating sustainable infrastructure and economic growth in partner countries.
Launched in February, the first Azerbaijani satellite, Azerspace, is controlled by the specialists of Azercosmos from Main Home Ground Satellite Control Center near the capital Baku. An alternative ground control center is operating in Nakhchivan.
The total value of the Azerspace-1 project is about $230 million, including expenses on the construction of ground control stations, staff training, insurance costs and launching. The satellite is expected to fetch $500-600 million to the country's coffers in 15 years.
Moreover, Azerbaijan will launch its low-orbit satellite in 2015 to observe the Earth's surface.
The construction of a multipurpose earth station to receive real-time images from different satellites is expected to start before the end of 2013. The opportunities of the station will include monitoring of the state borders, detecting environmental pollution, monitoring oil and gas industry waste, meteorological forecast and predictions of climate change, etc.
Related News