Azerbaijan, Russia ink protocol on construction of bridge across Samur River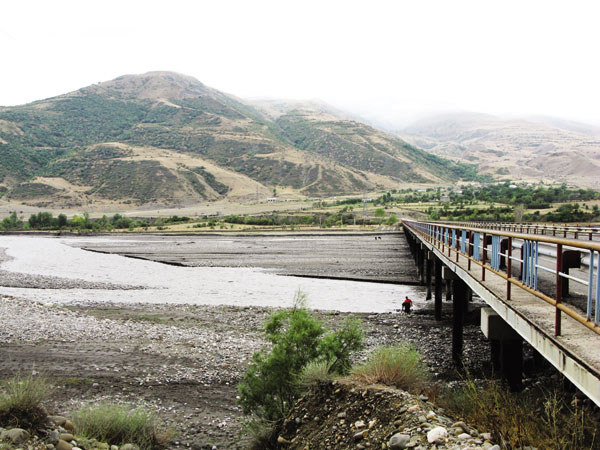 By Nazrin Gadimova
The Transport Ministries of Azerbaijan and Russia signed a protocol on the reconstruction of the existing bridge and the construction of a new bridge across the Samur River, the Azerbaijani Ministry of Transport reported on July 24.
The protocol was signed during the meeting between Transport Ministers Ziya Mammadov, of Azerbaijan and and Maksim Sokolov, of Russia, in Samur border checkpoint.
Before signing the protocol, the sides had an exchange of views on construction of the new bridge and the reconstruction of the old bridge across the Samur River.
Discussions also focused on the current state of relations between Azerbaijan and Russia in the sphere of transport, as well as the prospects of their development. Moreover, the parties mulled various aspects of bilateral cooperation.
The border between Azerbaijan and Russia runs along the Samur River.
Since the early 1990s there was a problem of the border delimitation between Russia and Azerbaijan, and Dagestan raised the question of equal division of water resources of the Samur River. This approach was categorically rejected by Azerbaijan who explained its refusal to water shortages in the cities of Baku and Sumgait, as well as economic losses from the reduction of irrigated land in the coastal lowlands. In 2008 Azerbaijan started construction of the Samur-Absheron channel.
An agreement on the delimitation of the border between the Russia and Azerbaijan, as well as the rational use and protection of water resources of the Samur was signed on August 28, 2010. According to this agreement, the border between Russia and Azerbaijan transferred from the right bank of the Samur to the middle of waterworks and the sides agreed to continue dividing water resources equally.