Azerpost to provide financial services via ASAN service centers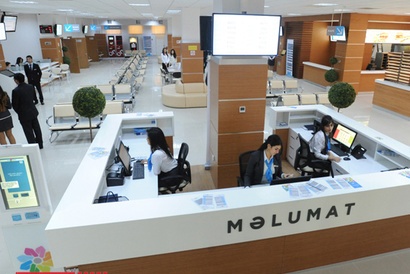 By Nigar Orujova
Azerbaijan's postal operator Azerpost will be a unique entity rendering financial services within the network of ASAN service centers, the company said Monday.
As a single postal operator of the country, Azerpost's main mission is to provide services in a broad variety and at a low cost to individual customers and businesses.
ASAN Service center, which successfully ensures unified and coordinated provision of services by state bodies, was established under the State Agency for Public Services and Social Innovations under the Azerbaijani President in January.
Along with conventional Azerpost services, citizens will be able to pay for taxes on sale or purchase of real estate, public utilities, as well as set up and fill up bank accounts.
Currently, Azerpost services are available in ASAN Service Center No.1, which covers three districts of the capital Baku -- Nasimi, Narimanov, and Binagadi, and is located on Heydar Aliyev St. 36.
The first ASAN service center renders access to 23 services that are provided by nine state entities without extra expenses and loss of time. The Center is open from 10:00 AM until 20:00 PM and until 17:00 PM on Sundays.
In addition, ASAN has 22 auxiliary services, including opening bank accounts, currency exchange, banking services for payments of state fees and penalties, real estate and car insurance, legal consultation, medical services, and translation services.
ASAN Service Center No.2 will be opened in May in Khatai district, and another center is to be opened in Sumgayit, an industrial city located 30 km north of the capital. These centers will render services for a number of districts of Baku and Sumgayit, as well as neighboring regions.
Early in July, ASAN Service Center No.3 will be opened in Yasamal district, which will create an opportunity for all of Baku's population to use its services.
Also, a regional ASAN center will be opened in Ganja, the country's second largest city, by late August. The center will deliver services for Ganja and nearby regions.
Since January more than 35,000 people have applied to ASAN.