8 February 2013 10:10 (UTC+04:00)
1 127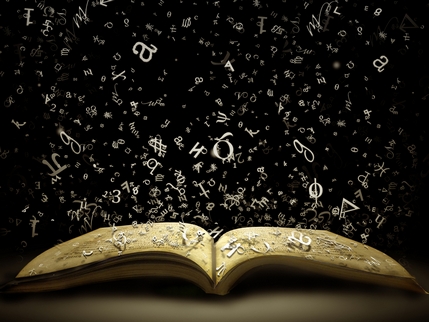 By Gulgiz Dadashova
"If you talk to a man in a language he understands, that goes to his head. If you talk to him in his language, that goes to his heart." This quote by Nelson Mandella surely reflects the real feelings of the nation, which has tried to protect and preserve its mother tongue for centuries.
Azerbaijan's Cabinet of Ministers has completed the draft State Language Development Program and submitted it to the Presidential Administration.
Earlier, on May 23, Azerbaijani President Ilham Aliyev signed a decree on the preparation of the state program on the use of Azerbaijani language in the context of globalization, in accordance with the requirements of the present day and the development of linguistics in the country.
Furthermore, scholars are preparing proposals on the protection and development of the Azerbaijani language. Relevant discussions have already started at the Azerbaijan National Academy of Sciences.
Great changes occurring in the political, scientific and cultural life of the country caused a rapid increase of terms of the vocabulary of Azerbaijani language. This process is observed in all linguistic styles, especially in the official and scientific ones, and to some extent in the publicistic style.
Nation's moral heritage
The language symbolizes the state and is the moral heritage of people that speak it.
Azerbaijani is the official language of the Azerbaijan Republic, a country with the population of over 9 million people.
The Azerbaijani language has passed a long path of development. If the language of the epos "Kitabi Dada Qorqud" is accepted as the verbal kind of the literary language, then the age of the language that serves as a lingua franca (means of communication) for people is over 1,300 years. Moreover, linguistic features of the ghazals of Hasanoglu, "Dastani Ahmed Harami" and other works of this kind once again prove that the Azerbaijani literary language has been in existence since the ancient times.
Genealogically, the Azerbaijani language belongs to the ancient Turkic group of languages and, together with the closely associated Turkish, Turkmen and Gagauz languages, forms the southwestern group of Turkic languages.
The Turkic languages constitute a family of at least thirty-five languages, spoken by Turkic peoples across a vast area from southeastern Europe and the Mediterranean to Siberia and western China.
The Turkic languages are spoken by some 170 million people and the total number of Turkic speakers is over 165 million, including speakers of a second language. There is also a high degree of mutual intelligibility between the various Oghuz languages, which include Turkish, Azerbaijani, Turkmen, Qashqai, Gagauz, Balkan Gagauz Turkish and Oghuz-influenced Crimean Tatar.
After regaining its independence Azerbaijan declared Azerbaijani as its state language by holding a nationwide referendum in 1995.
Today, Azerbaijan uses the Azerbaijani alphabet created on the basis of Latin letters.
Related News