Genocide day of Azerbaijanis marked in Aktau [PHOTOS]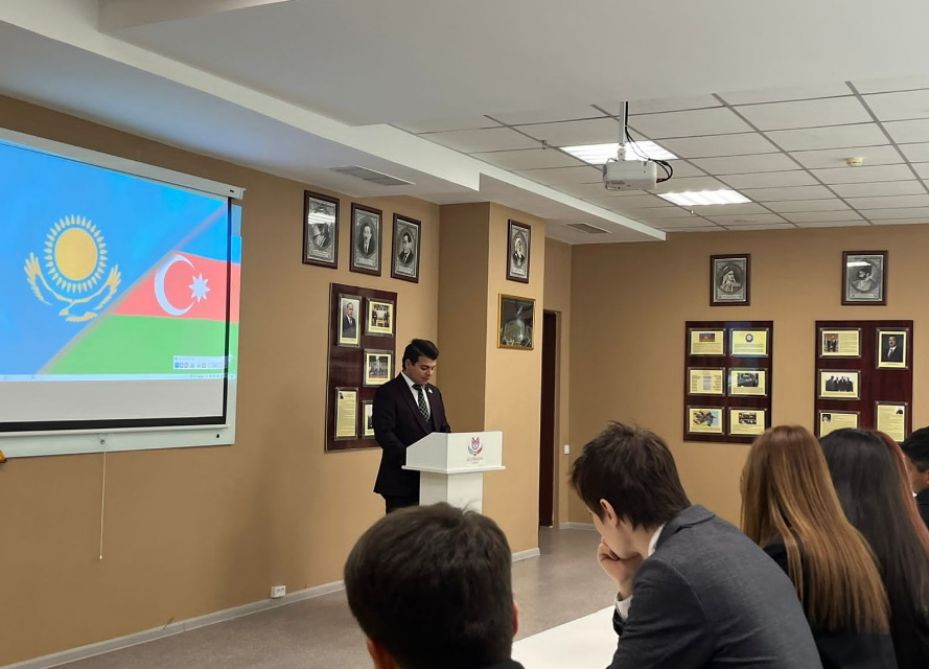 With the organisational support of the Consulate General of Azerbaijan in Aktau the Center of Azerbaijan held an event on March 31 - Day of the Genocide of Azerbaijanis.
Azernews reports that the consulate staff, professors and teachers of the university, Azerbaijani and Kazakh students, social activists participated in the event held at Yesenov State University.
First, the memory of the victims of the genocide was commemorated with a minute of silence.
Then the speakers talked in detail about the genocides of the Armenian nationalists and their patrons against the Azerbaijanis in the last two centuries.It was noted that tens of thousands of innocent Azerbaijanis were killed as a result of the mass ethnic cleansing policy carried out by the Bolshevik-Armenian armed groups in Azerbaijan at the beginning of the last century, and one of the most terrible genocides of the 20th century was committed against our people.
It was stated that the genocide of Azerbaijanis will never be erased from the memory of our people.
---
Follow us on Twitter @AzerNewsAz