AZERNEWS releases another print issue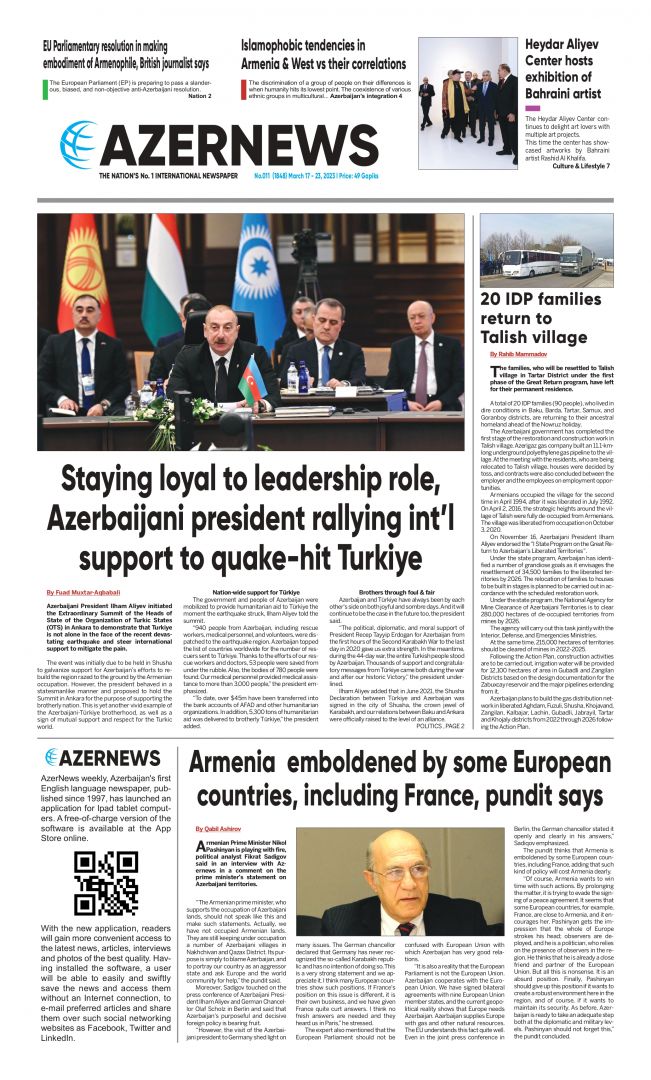 A new print edition of the AZERNEWS online newspaper was released on March17.
The new edition includes several interesting articles, such as "EU Parliamentary resolution in making embodiment of Armenophile, British journalist says"; "Islamophobic tendencies in Armenia & West vs their correlations"; "Staying loyal to leadership role, Azerbaijani president rallying int'l support to quake-hit Turkiye"; "Armenia emboldened by some European countries, including France, pundit says" etc.
AZERNEWS is an associate member of the World Association of Newspapers and News Publishers (WAN-IFRA).
The online newspaper is available at www.azernews.az.