AZERNEWS releases another print issue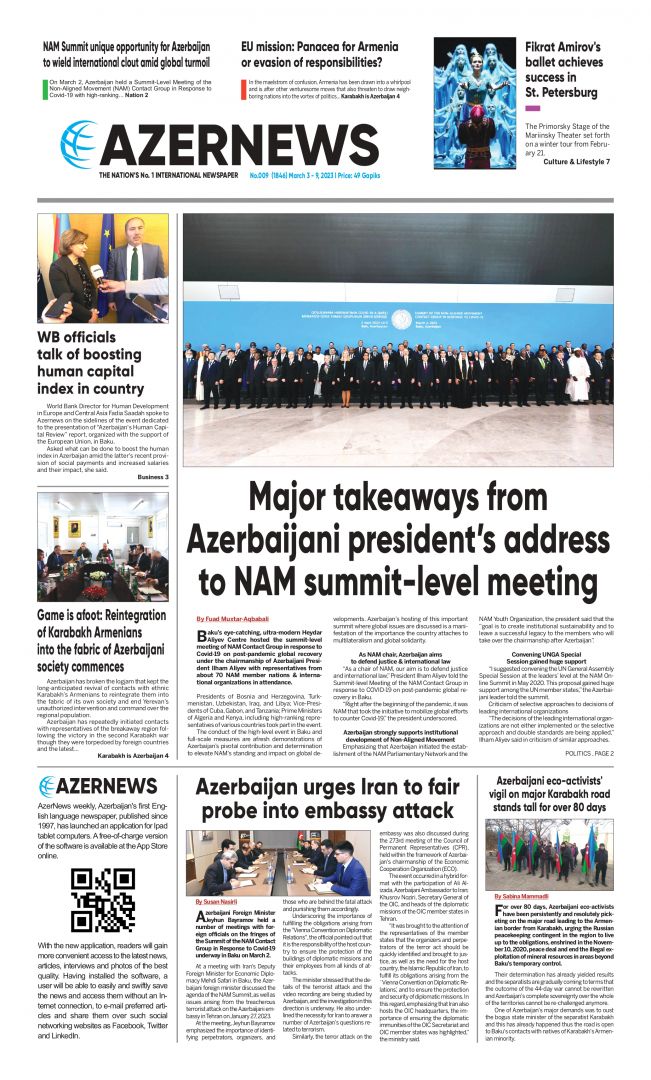 A new print edition of the AZERNEWS online newspaper was released on March 3.
The new edition includes several interesting articles, such as "NAM Summit unique opportunity for Azerbaijan to wield international clout amid global turmoil"; "WB officials talk of boosting human capital index in country"; "Major takeaways from Azerbaijani president's address to NAM summit-level meeting"; "Game is afoot: Reintegration of Karabakh Armenians into the fabric of Azerbaijani society commences" etc.
AZERNEWS is an associate member of the World Association of Newspapers and News Publishers (WAN-IFRA).
The online newspaper is available at www.azernews.az.