Azerbaijan, Turkiye to organize joint campaign to help quake victims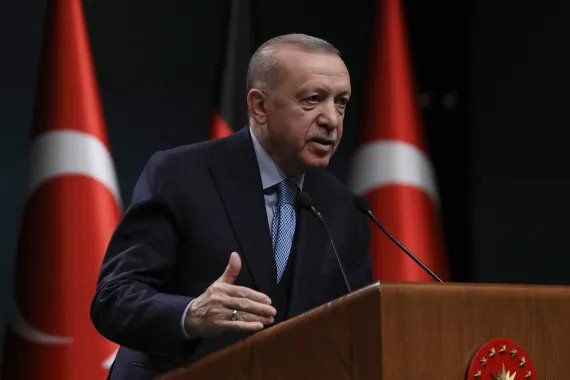 Azerbaijan and Turkiye will organize a joint campaign to help Turkiye's earthquake victims, Azernews quotes President of Turkiye Recep Tayyip Erdogan as telling Turkish media.
"Tomorrow evening, Turkiye and Azerbaijan will organize an aid campaign, under which some 10,000 containers will be handed over to the victims of the earthquake sent from Qatar with additional help from other regions of the country and abroad," Erdogan said.
A 7.7-magnitude earthquake hit Turkiye's southeastern part on February 6, 2023, the European-Mediterranean Seismological Centre reported.
The epicenter of the quake was 26 km off Gaziantep with a population of about 1.06 million with the source 7 km below the surface. Furthermore, three more quakes with a magnitude of 6.4-6.6 rocked Gaziantep province in southeastern Turkiye. As a result of the earthquake that hit Turkiye's several regions, strong tremors were also felt in Syria, Lebanon, Egypt, and Cyprus.
At the moment of writing, the overall death toll in Turkiye has risen to 35,418.
Azerbaijan was the first country to provide assistance to Turkiye immediately after the earthquake.
The Ministry of Emergency Situations continues to send humanitarian aid and rescuers to Turkiye.
The Azerbaijani rescuers are currently working in the quake-hit regions of Turkiye.
---
Follow us on Twitter @AzerNewsAz