Azerbaijanis picket European Parliament in protest at Armenia's ecocide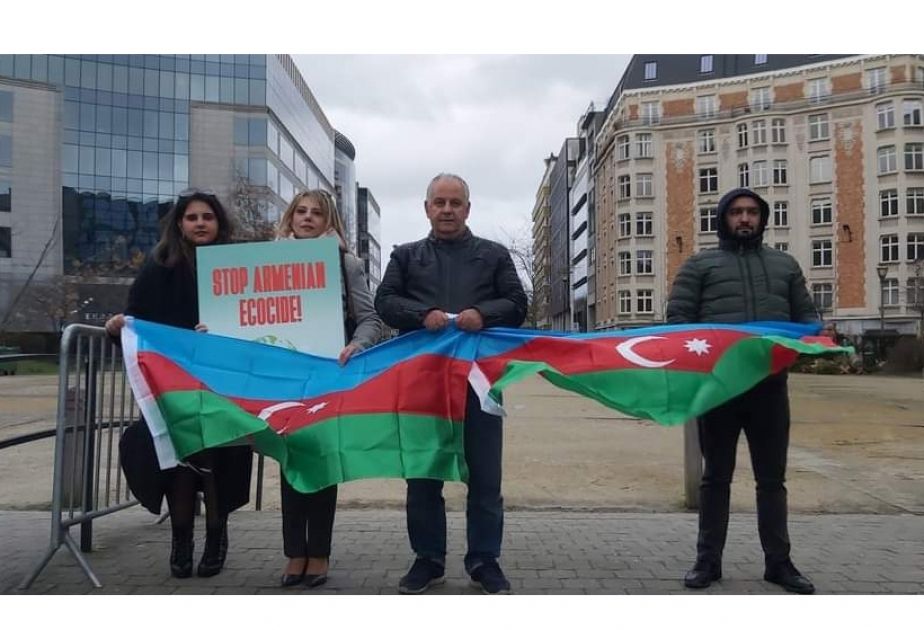 The Brussels House of Azerbaijan and the Federation of Belgian Azerbaijanis have jointly picketed the European Parliament in protest at Armenia's ecocide, Azernews reports via Azertac.
Diaspora activists called for an end to the illicit exploitation of Azerbaijani mineral resources by the ethnic Armenian separatists in Karabakh under the temporary control of the Russian peacekeeping contingent.
Posters, reading "We protest against the looting of Azerbaijan's natural resources!", "Stop the ecocide of Armenia!", and "Stop environmental terrorism in Azerbaijani territories!" were displayed during the picket. By taking this step, diaspora activists expressed their solidarity with the Azerbaijani eco-activists, who have been on the environmental vigil on the Shusha segment of the Lachin-Khankandi road for 36 days.
To recap, following discussions with the command of the Russian peacekeeping contingent on December 3 and 7, 2022, Azerbaijani specialists from the Ministries of Economy, Ecology, and Natural Resources, the State Service for Property Issues under the Ministry of Economy, and AzerGold Company were to conduct primary monitoring on illegal exploitation of mineral deposits on Azerbaijani territory. However, the monitoring failed due to the provocation of ethnic Armenians. The peaceful protest that started on December 12, 2022, continues up to today and marks Day 36.
---
Follow us on Twitter @AzerNewsAz