Turkiye thanks Azerbaijani firefighters for extinguishing wildfires [PHOTO]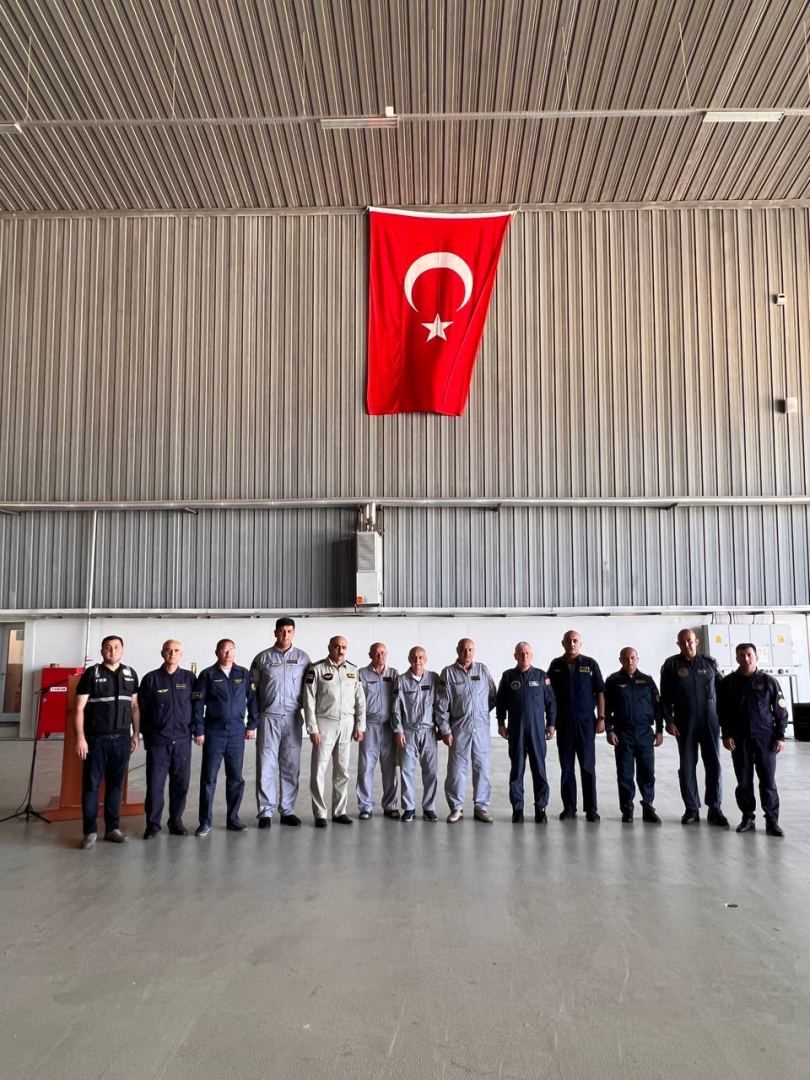 By Vugar Khalilov
The Turkish National Defense Ministry has thanked the Azerbaijani firefighters for the help in fighting the wildfires in the country's Mugla province, Azernews reports, citing the Emergency Ministry.
On June 28, an award ceremony for international firemen was conducted in Turkiye, the report added.
Lt-Gen Ziya Cemal Kadioglu, Turkish Air Force Deputy Commander, extended gratitude to team members of the amphibious plane of Azerbaijan's Emergencies Ministry, presenting them with valuable gifts on behalf of the Turkish National Defense Ministry.
A Twitter post on the Turkish Ministry of National Defense reads that the Azerbaijani firefighters, who got involved in putting out wildfires in the Marmaris district of Turkish Mugla city flew back to Azerbaijan.
The amphibious plane landed at the Heydar Aliyev International Airport at 1425 (GMT+4) on June 30, Azernews reports, citing the local media.
Azerbaijan sent an amphibious plane to help Turkiye with extinguishing wildfires, Azernews reported earlier per the Emergencies Ministry.
In line with the presidential order, a BE-200CS amphibious plane of the Azerbaijani Emergencies Ministry left for Dalaman Airport in Mugla region of Turkiye to help prevent and extinguish forest fires in the "brotherly nation", the ministry said.
According to the report, the plane landed at the location on the evening of June 23 and began firefighting operations the following morning.
On June 21, the first significant forest fire of the "fire season" engulfed the southern Aegean town of Marmaris. Since the incident broke out about 2000 local time, firefighters fought to put out the flames that spread over woodland in the Bordubet district.
---
Follow us on Twitter @AzerNewsAz