Azerbaijan purchases required volume of COVID-19 vaccines - first deputy health minister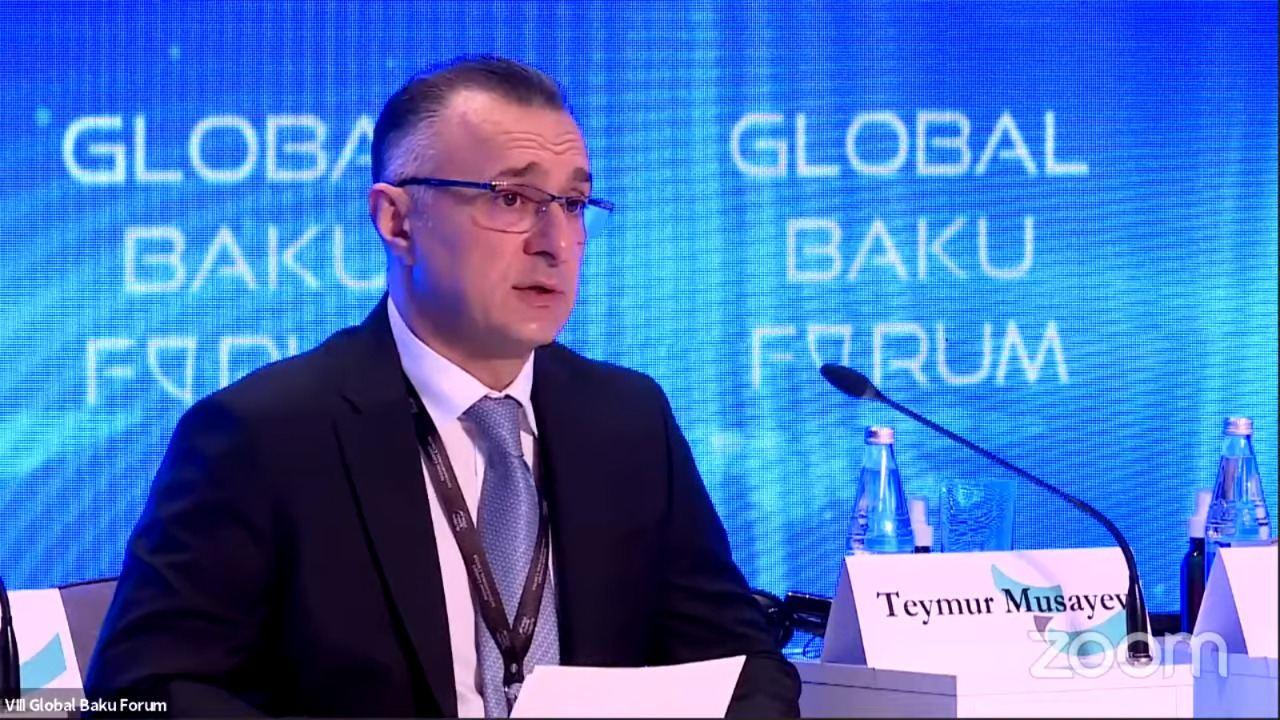 By Trend
Azerbaijan purchases the required volume of COVID-19 vaccines, Azerbaijani First Deputy Minister of Health, Acting Minister of Health Teymur Musayev said during the VIII Global Baku Forum panel discussions under the motto "The world after COVID-19", Trend reports on Nov. 5.
Musayev stressed that the vaccination process has been underway in the country since January 18 and 60 percent of people older than 18 have already been vaccinated with both doses of the vaccine.
"The effective measures have been taken to combat COVID-19 from the first day of COVID-19 pandemic," the Azerbaijani first deputy minister of health said. "The number of beds for patients infected with COVID-19 has been brought to 10,000, artificial lung ventilation devices have been brought."