16 May 2021 15:44 (UTC+04:00)
1 850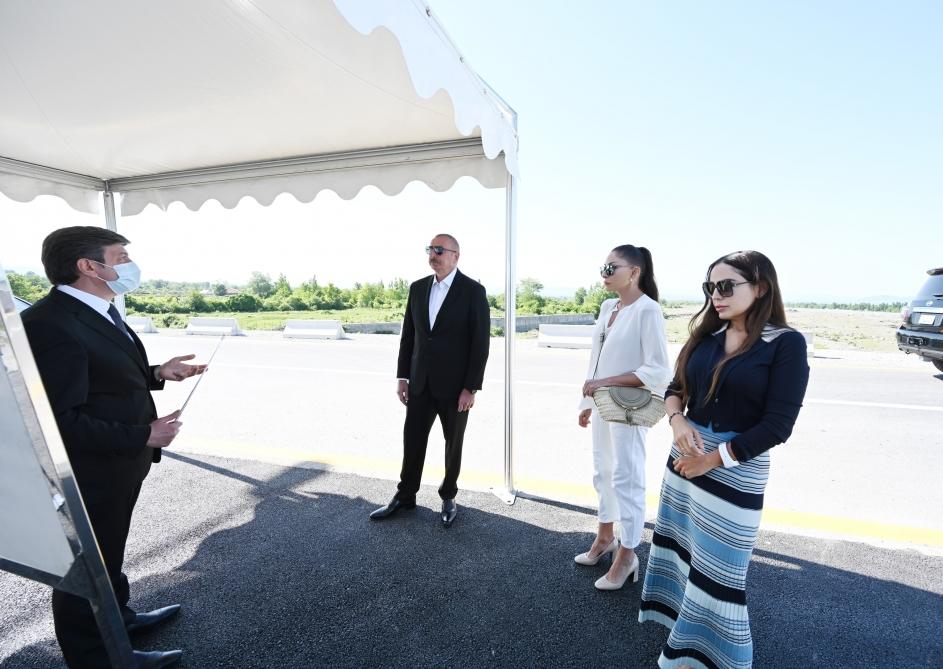 By Vafa Ismayilova
Azerbaijani President Ilham Aliyev has visited an Albanian church and inaugurated the single-track railway and a new bridge over the Bum River in Gabala region, Azertag reported on May 15.
First Vice-President Mehriban Aliyeva and their daughter Leyla Aliyeva accompanied President Aliyev during the visit.
Apart from visiting the Albanian Church of the Blessed Virgin Mary in Gabala's Nij settlement, Aliyev also visited secondary school No 1 and Saint Elisæus Jotaari Church in Nij settlement.
The head of state, First Lady Mehriban Aliyeva, and their daughter Leyla Aliyeva lit candles in the church. It was noted that the church in the Nij settlement was restored by the Heydar Aliyev Foundation in 2006 and made available to the Albanian-Udi Christian religious community. The Saint Elisæus Church was built in 1823.
There are currently three churches and two mosques in Nij settlement, a small model of tolerance. About 4,000 of the world's 10,000 Udis live in Nij settlement of Gabala region, Azertag said.
During the visit, a representative of the Albanian Church of the Blessed Virgin Mary, thanked the president for support to Udins everywhere.
"Thank you very much, I will always be with you. We will often go to the Karabakh region. With the grace of Allah, we too will maintain this environment," he said.
As part of the visit, Aliyev attended the opening ceremony of a new bridge over the Bum River. The new bridge is located on the second kilometer of the Bum-Tikanli-Abrikh highway. It separates 11 residential settlements with a population of 20,000 people from the regional center and other settlements. The bridge and a 2-km highway to Bum settlement in Gabala were inaugurated after the renovation.
During the visit, Gabala region's executive head Sabuhi Abdullayev briefed the president about the technical indicators of the new bridge and the road. The regional head stressed that the implementation of this project plays an important part in providing employment and establishing a connection with the district center.
He reiterated that back in 2011 Aliyev ordered the city's expansion in that direction in terms of urban development. Aliyev was told that a Vocational Training Center, kindergarten No. 1, and a fire station were built on his orders on this side and by another order, a 160-bed hospital is under construction
"The city is expanding in this direction. There is already two-way communication. People have jobs," Aliyev said.
---
Follow us on Twitter @AzerNewsAz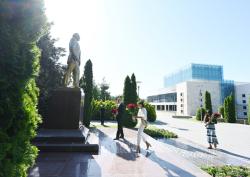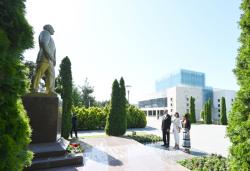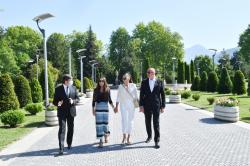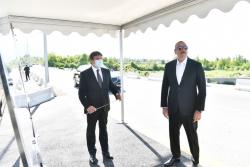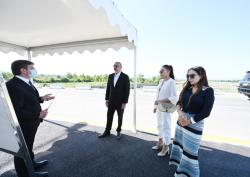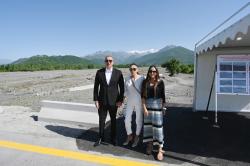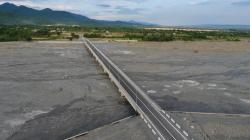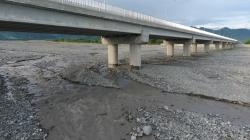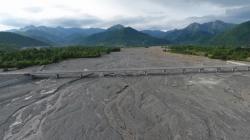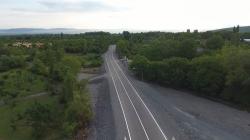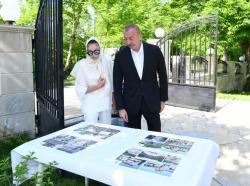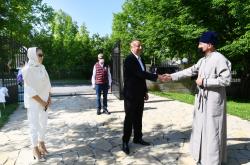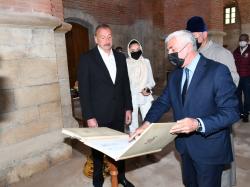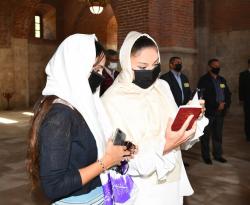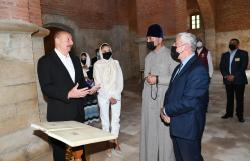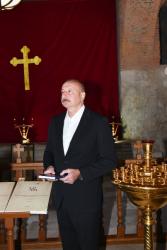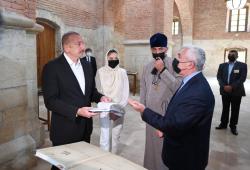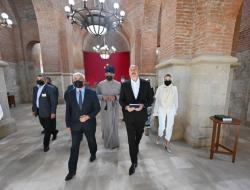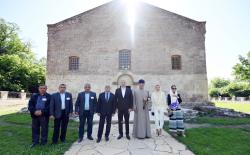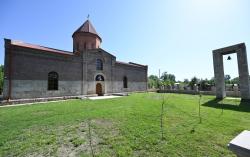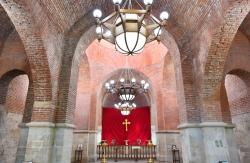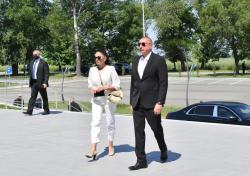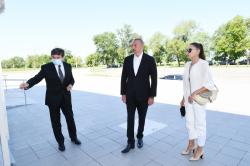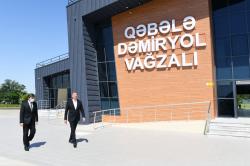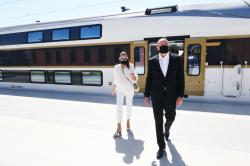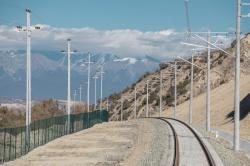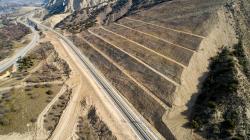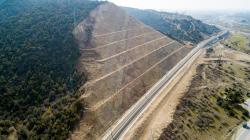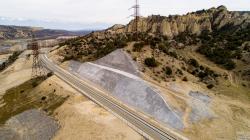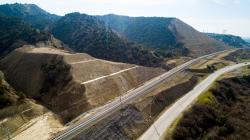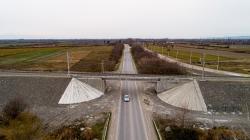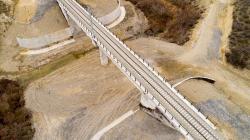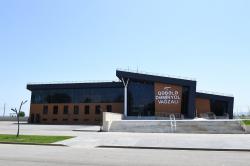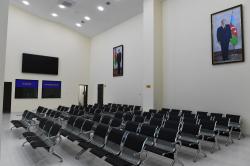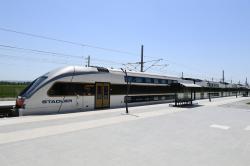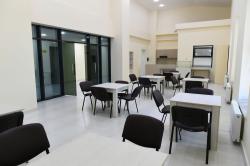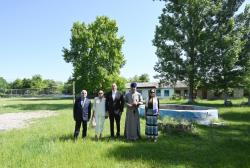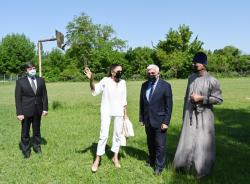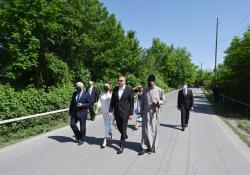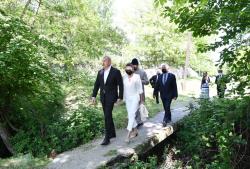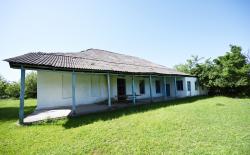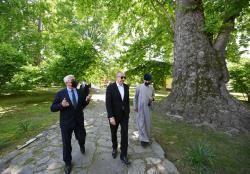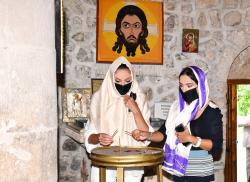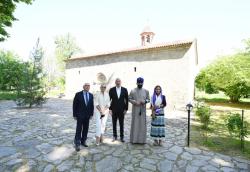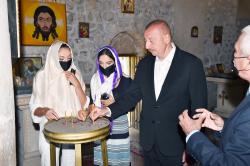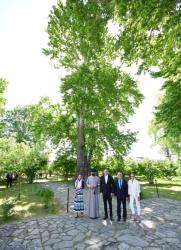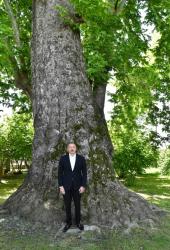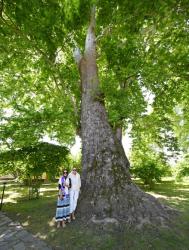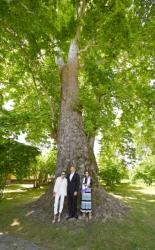 Related News