12 July 2018 11:13 (UTC+04:00)
2 015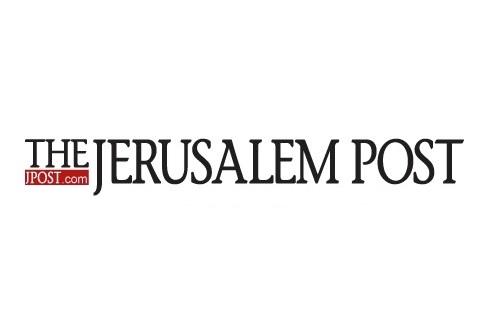 By Trend
Israel should appreciate and continue to develop friendly and strategic relations with Azerbaijan and not allow any forces to harm these relations, reads the article of the veteran American-Israeli journalist and vice president of marketing and brand strategy for Israel365, a social impact business Maayan Hoffman, published in the Jerusalem Post.
The author notes that there has been a strident increase in efforts, recently, by Armenian leaders, at home and abroad, to drive a wedge between Israel and Azerbaijan.
Former vice minister of foreign affairs of Armenia, Arman Navasardyan, called on his government to use "all pan-Armenian state and non-state means to drive a wedge in Azerbaijani-Israeli relations," in an op-ed published in January by Modern Diplomacy, Hoffman wrote.
"Notably, within the last year, there were multiple reports of rabid anti-Israel hysteria emanating from Armenia. And in Israel, hundreds of the 5,600 Armenians who live in Jerusalem staged provocative, even inflammatory rallies against the Azerbaijani-Israeli relationship," the article says.
The author notes that Israel and Azerbaijan have had deep bilateral relations for more than 25 years.
"Since 1992, the countries have collaborated in the diplomatic, economic, cultural and security realms. Azerbaijan remains one of the few Muslim-majority countries to fully recognize Israel and to normalize diplomatic relations with the Jewish state. It has even been stated that the there is no country in Eurasia with closer or warmer ties to Israel than Azerbaijan. Numerous foreign policy experts have gone further to encompass the globe when describing Azerbaijan as Israel's closest Muslim partner," the article reads.
So why are the Armenians trying to stop this flourishing strategic alliance between Jews and Muslims?
"For starters, the Armenians, due to their occupation of Azerbaijan's Nagorno-Karabakh region, internationally recognized as part of Azerbaijan, is at war with and feels threatened by Azerbaijan. Armenia asserts that Azerbaijan is making too much profit from the sale of oil to Israel. The largest buyer of Azerbaijani oil on the world market, 40 percent to 45 percent of Israel's oil, originates from Azerbaijan. There have even been discussions about eventually building a gas pipeline spur from an existing pipeline emanating from Azerbaijan and terminating in Turkey and, in so doing, directly connecting Azerbaijan and Israel," the author wrote.
In addition, the author noted that,Armenia fears cooperation between the countries in the military sphere.
"Further, Armenia fears the weapons sold by Israel to Azerbaijan, because Israeli weapons are hi-tech, highly sophisticated, battle tested and directly compete with and even surpass Armenia's Russian-made weapons," the article says.
The author believes that part of the challenge that Armenia has in dealing with Israel is that Israeli lawmakers and officials are acutely aware of the scary level of antisemitism that exists in Armenia.
"A 2014 report by the Anti-Defamation League showed that the level of antisemitism in Armenia (58 percent or 1.3 million out of 2.2 million Armenian adults) was the third highest in Europe and the highest among all former Soviet republics and countries in Eastern Europe. Further ADL statistics show Armenians are more antisemitic than Muslim Iranians," the message says.
By contrast, the vile problem of antisemitism does not exist in Azerbaijan, the author continued.
"Since the 5th century, until today, Azerbaijani Jews have lived in peace and prosperity. During the Holocaust, Azerbaijan served as a shelter for European Jews escaping its atrocities. And, during the Soviet period, Jews played a major role in the intellectual, economic and political life of Azerbaijan, this, following their flight from officially-sponsored Russian pogroms to Muslim Azerbaijan," the message says.
Further, the author noted that there was significant hope that the 2018 Armenian Velvet Revolution would bring about change in Armenia – domestically and internationally. But nothing has changed, the author wrote.
There were suggestions that Armenia could return the occupied territories of Azerbaijan, the author wrote.
"There were thoughts that Armenia may finally give back Nagorno-Karabakh, which would have opened the country to joining the many trade, infrastructure and energy projects that have brought so much prosperity to the other nations of the region. Due to the bellicosity and constant war-footing of Armenia, it has been all but completely left out of the vast economic gains of its neighbors," the message says.
Israel should not deepen ties with Armenia, the author wrote.
" Israel should appreciate and continue to develop friendly and strategic relations with Azerbaijan and not allow any forces to harm these relations. As bilateral relations between Israel and Azerbaijan further develop, they promise to bring ever-more success to both states locally and in the international arena," the message says.
---
Follow us on Twitter @AzerNewsAz
Related News