Baku, Tehran, Moscow stress significance of early peaceful resolution of regional conflicts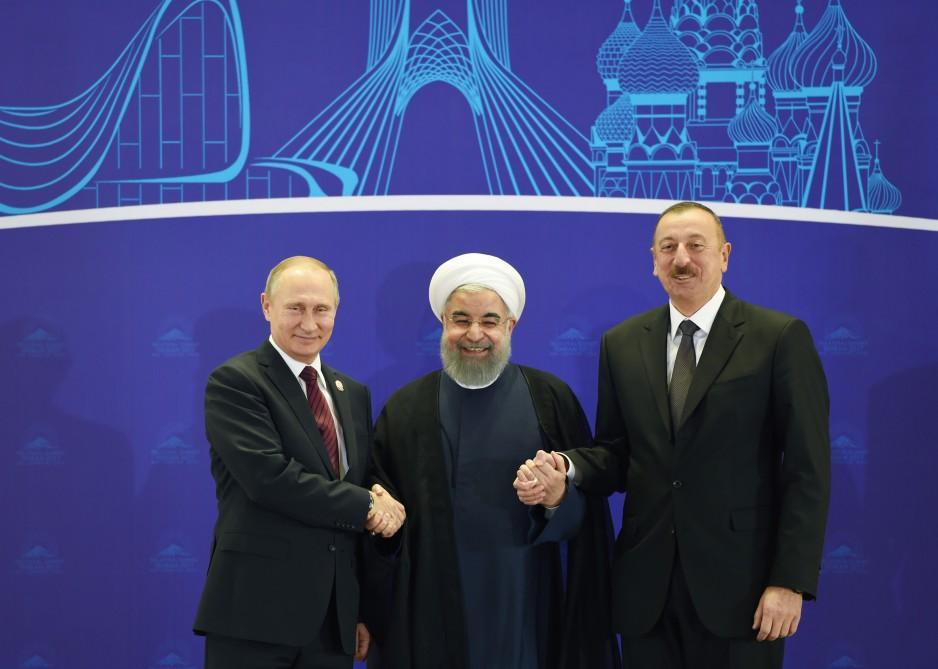 By Trend
Azerbaijan, Iran and Russia stressed the significance of an early settlement of conflicts in the region.
This is reflected in a joint statement adopted at the trilateral summit of the presidents of Azerbaijan, Iran and Russia in Tehran, circulated by the Kremlin's press service on November 1.
"The sides recognize that the unresolved conflicts in the region are a significant obstacle to regional cooperation and, in this regard, underscore the importance of their early peaceful settlement through negotiations on the basis of the principles and norms of international law, and the decisions and documents adopted in accordance with them," reads the statement.
Further, the sides expressed determination to oppose terrorism, extremism and transnational organized crime.
"The parties are determined to fully counteract terrorism, extremism, transnational organized crime, illegal circulation of arms, narcotic drugs and their precursors, human trafficking and crimes in the field of information and communication technologies. The sides call on the world community to join forces to effectively combat these challenges and threats to international stability and security under the central coordinating role of the United Nations, "the statement says.
---
Follow us on Twitter @AzerNewsAz