26 September 2016 17:17 (UTC+04:00)
1 484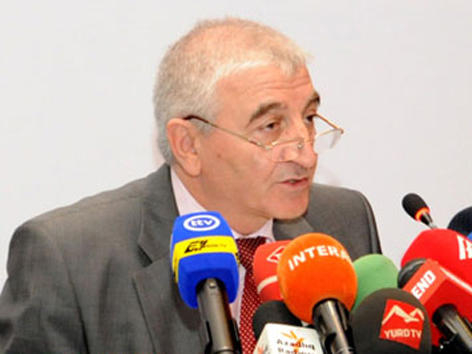 By Rashid Shirinov
The referendum to make amendments to Azerbaijan's Constitution is being observed by 117 observers from 18 international organizations, Mazahir Panahov, head of the country's Central Election Commission (CEC), told reporters on September 26.
"There are representatives of parliaments of the UK, France, Austria, Australia, Turkey, PACE (Parliamentary Assembly of the Council of Europe), Inter-Parliamentary Assembly of the CIS, TURKPA, heads of election commissions of various countries among them," he noted.
The Central election Commission (CEC) of Azerbaijan has not yet received complaints about violations of the law, which can cast a shadow on the today's referendum, Panahov added.
He said that the hotline of the CEC is always open.
"Observers freely monitor the referendum. At the moment, there is a very high voter turnout, which cannot but rejoice. The highest activity is observed in the city," Panahov noted.
The referendum to amend Azerbaijan's Constitution kicked off at 08:00 and will wrap up at 19:00 (UTC/GMT +4). Final results of the nationwide vote will be announced till October 21. The number of voters in Azerbaijan stands at 5,267,111 people, according to the Central Election Commission (CEC).
The changes envisage extension of the presidential term from five to seven years, establishment of the first vice-president and vice-president positions in the country as well as cancellation of minimum age limit for presidential candidates, dissolution of parliament by the president.
The referendum voting, where Azerbaijani citizens are asked to either accept or reject certain proposals is being held in a calm atmosphere and no incidents have been so far recorded, while observers mention high activity of voters. The total number of observers is around 53,000.
Azerbaijani President Ilham Aliyev signed an order to hold a referendum on amending the Constitution on September 26.
Related News