Creative Valentine's Day ideas [PHOTO]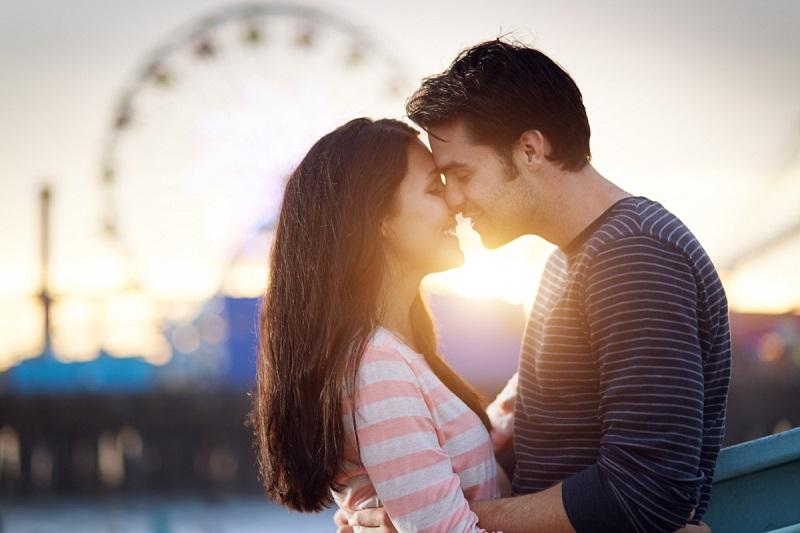 By Laman Ismayilova
As the day full of love, joy and romance is approaching, the love birds are impatient to make this day remarkable in their love history.
Valentine's Day, celebrated on February 14 every year worldwide, is a significant date for all couples.
St. Valentine is said to be a priest from Rome who lived in the third century AD.
İn those times Emperor Claudius II banned marriages, believing married men made bad soldiers and St.Valentine is thought to have arranged marriages in secret. He was sentenced to death for his crimes.
There, St Valentine fell in love with the jailer's daughter and sent her a love letter signed 'from your Valentine' on February 14th, the day of his execution, as a goodbye...
On this remarkable day flowers, balloons, and other small gifts surround every one.
Cupids, hearts and other decorations begin to appear in shops, streets and restaurants as one of the most romantic days of the year is approaching.
Valentine candies packed in red heart-shaped boxes are one of quite popular gifts.
Valentine's Day seems to leave couples scratching their heads for ideas. It might be easy to fall back on the usual cards, candy and stuffed animals, but this year, why not try something new?
When planning this day with your loved one, think outside the box.
Forget that boring roses for Valentines Day and instead do something different this February 14.
So skip the chocolates and teddies for a year and prepare for something new!
Spot the Valentine's Day Star
Looking for something uniquely entertaining this Valentine's Day? Then, pack a picnic.
Take the one you love outside and look up at the sky. At that time every year, the brightest red star in the sky will reach its highest point. For that reason, it is sometimes called the Valentine's Day Star. It was given its nickname by astronomer Jack Horkheimer, who said that "if you want to give your beloved a really big Valentine, well this is about as big a one as you'll ever find."
Do Something Completely New
Many couples fall into the rut of always doing the same old thing: eating at the same restaurants, playing the same video game or shopping at the same store. This time do something you've never done before. Explore your adventurous sides together such as bungee jumping, sky diving, ride a motorcycle or go to the planetarium.
Making Valentine's Day Special with a Gift of Jewelry
Valentine's Day gift inspiration needs to come from your heart. And with fiery, brilliant diamonds and stunning gemstones you will take your partner's breath away. Jewelry is certainly a go-to option for Valentine's Day gifts for women but if you're shopping for a man, don't rule out jewelry for your husband or boyfriend. Let your partner know exactly how deep is your love!
Spend Geeky Valentine's Day
Catch up with the "Doctor Who", "Sherlock Holmes" craze by watching the series from the beginning, throw a "Star Wars" party for two, watch "The Lord of the Rings" trilogy.
If you have someone on your gift list who loves comics, graphic novels, books and action figures, run to book and comic shops.
It will be an expression of not just love, but friendship, understanding and like-mindedness as well.
Make a DIY gift
This year, surprise your loved ones with something homemade. From pop-up cards to a unique jar full of marshmallows, these ideas won't disappoint.
But what to do if you are single? Enjoy Valentine's Day Alone!
Who says that people need a companion for this one day of the year? Treat yourself to a spa or a long bubble bath, take a long drive, meet with an old friend. Love your singleness. Think about all the marvelous benefits of being single. For example, free time, no compromises on the home front, less responsibilities, etc.
Your happiness is not depended on others. You can fully enjoy your single life - whether it is decidedly temporary or permanent.
---
Laman Ismayilova is AzerNews' staff journalist, follow her on Twitter: @Lam_Ismayilova
Follow us on Twitter @AzerNewsAz