Lawyer says blogger Lapshin possibly requested extradition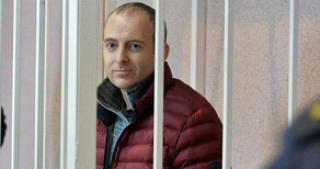 By Trend
Blogger Alexander Lapshin, who was sentenced to three years in prison in Azerbaijan, has requested extradition to Israel, TASS quoted the blogger's lawyer Eduard Chernin as saying July 26.
Meanwhile, in his comments to Trend on the matter, Chernin said, "I have not yet met with my client on this issue, but Lapshin met with representatives of the Israeli Embassy in Azerbaijan and possibly requested from the Embassy to be extradited."
Alexander Lapshin is a citizen of several countries and had a criminal collusion with Armenians in the occupied Azerbaijani territories. He also illegally visited these territories.
Lapshin was accused of violating Azerbaijani laws on state border in April 2011 and October 2012. On Jan. 17, Alexei Stuk, deputy prosecutor general of Belarus, issued a ruling on Lapshin's extradition to Azerbaijan. Lapshin was brought to Azerbaijan on Feb. 7.
On July 20, Lapshin was sentenced to three years in prison by the Baku Grave Crimes Court.
---
Follow us on Twitter @AzerNewsAz