ASAN Volunteers restarts 'Parliament of Volunteers'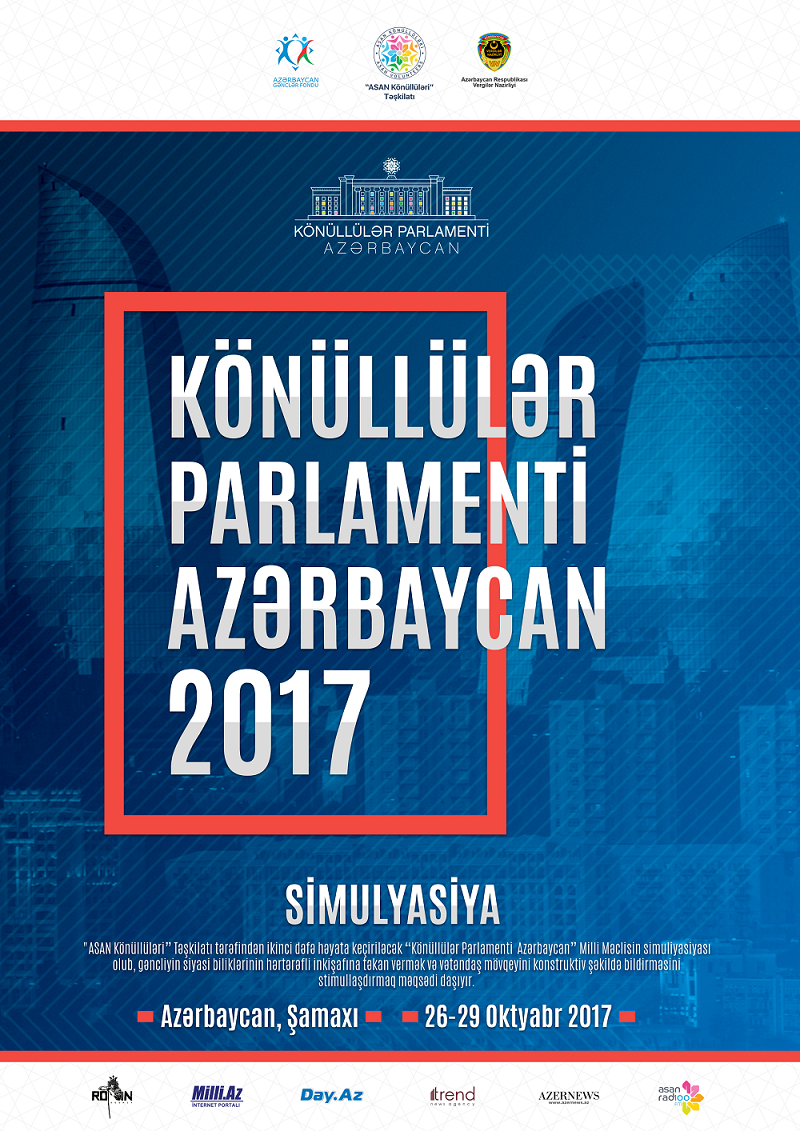 By Amina Nazarli
The 'Parliament of Volunteers' project will be launched in Azerbaijan once again with the financial support of the Youth Foundation under the President of Azerbaijan, the organization of "ASAN Volunteers" and the Training Center of the Taxes Ministry.
During the four-day project, which will take place in Shamakhi region, participants will have the opportunity to discuss their political analysis skills through discussions on various topics.
The main objective of the project is to involve the youth in public and legislative life of the country, as well as promote constructive approach in solving problems.
The 'Parliament of Volunteers' project will simulate the work of the Parliament of Azerbaijan. As many as 80 young people will be in Shamakhi to attend the four-day sessions of the Parliament's simulation. Young people will also participate in various social activities.
Young people who want to become participants of the "Parliament of Volunteers" project can register following the link https://goo.gl/c4mpLv
The selected candidates will participate in special training on topics such as political analysts, political scientists and MPs on October 6-8.
Following the training on October 10, participants will demonstrate the information they learned in a written version. The selected individuals will be eligible to participate in a simulation exercise in Shamakhi.
ASAN Volunteers was established in 2009. The main mission of the organization is to support young generation and create opportunities for volunteers to improve their self- development.
--
Amina Nazarli is AzerNews' staff journalist, follow her on Twitter: @amina_nazarli
Follow us on Twitter @AzerNewsAz