Baku to host traditional jazz festival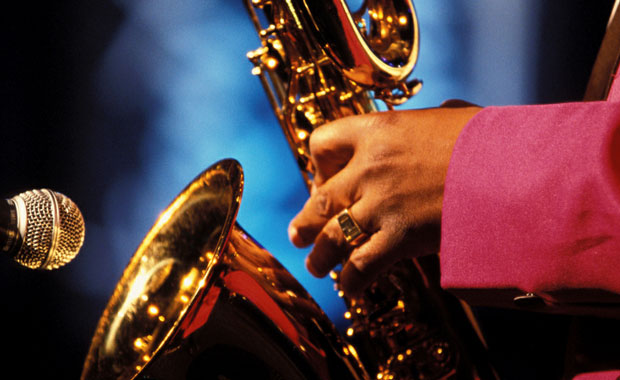 By Nigar Orujova
Music enthusiasts of Baku will have a chance to enjoy the performance of world-renowned musicians and singers at the traditional Baku Jazz Festival 2014 this autumn.
The annual celebration of jazz music will be held from October 19 to November 1.
The festival will kick off with a concert by Craig Marvin Taborn, an American pianist, keyboardist and composer. Taborn started playing piano and Moog synthesizer as an adolescent. At the university, he toured and recorded with saxophonist James Carter.
American jazz drummer, composer and producer Terri Lyne Carrington will perform with Terri Lyne Carrington Quartet on October 20. A graduate of Berklee College of Music, will present her music- a classic version of modern jazz consisting of mainstream, funk and blues.
The world's renowned trumpeter, composer, bandleader Terence Blanchard will give a concert on October 22. Blanchard was born and raised in New Orleans where he studied with the Marsalis brothers at the famed New Orleans Center for the Creative Arts.
Originally, he began performing on Spike Lee's soundtracks, including "Mo Better Blues" in which he ghosted a trumpet for Denzel Washington.
Clarinetist-saxophonist Anat Cohen, who won hearts and minds of the world with her expressive virtuosity and delightful stage presence, will also thrill up Baku on October 23.
Anat has been voted as Clarinetist of the Year six years in a row by the Jazz Journalists Association, as well as 2012's Multi-Reeds Player of the Year. She has toured the world with her quartet, headlining at the Newport, Umbria, SF Jazz and North Sea jazz festivals as well as at such hallowed clubs as New York's Village Vanguard.
The grammy-award winning pianist and composer from Santo Domingo, Michel Camilo, who is specialized in jazz, Latin and classical piano will perform in Baku on October 25. Camilo lists some of his main influences as Chick Corea, Keith Jarrett, Oscar Peterson, Bill Evans, and Art Tatum.
The next concert will be held on October 27, and will be presented by Trilok Gurtu, an Indian percussionist and composer. In his works, Gurtu has blended the music of his homeland with jazz fusion, world music and other genres.
On the next day, American Stanley Clarke will present his innovative and influential works on double bass and electric bass. He is best known for his works with the fusion band Return to Forever, and his role as a bandleader in several trios and ensembles.
The international Baku Jazz Festival will come to an end by a performance by the brilliant Bebel Gilberto on November 1.
The multi-Grammy-nominated Gilberto is the owner of ethereal vocal and composer of wistful, dreamy songs. Bebel had been tucking away musical gems over the past five years, from joyful melodies, to reflective, romantic lyrics.
Curiously enough, jazz music is one of the main favorite music of Baku audience. Founder of Azerbaijani jazz, Vagif Mustafazadeh managed to establish jazz Azerbaijani, creating in it something native and something close to Azerbaijani soul. He created a new sound - his own kind of jazz, a fusion of jazz with a form of indigenous Azerbaijani music, Mugham.
The Baku International Jazz Festival is an annual jazz event aimed at showcasing Azerbaijan's long-running attachment to the American-born art form, a connection first established in the country during the 1950s and 1960s, a time when jazz was outlawed by Soviet authorities.
Many famous musicians from a dozen countries, including Georgia, Portugal, Italy, Israel, USA, Germany, Canada, and Russia, are participating in the festival.