Azerbaijan Fashion Week showcases variety of stylish outfits [PHOTOS]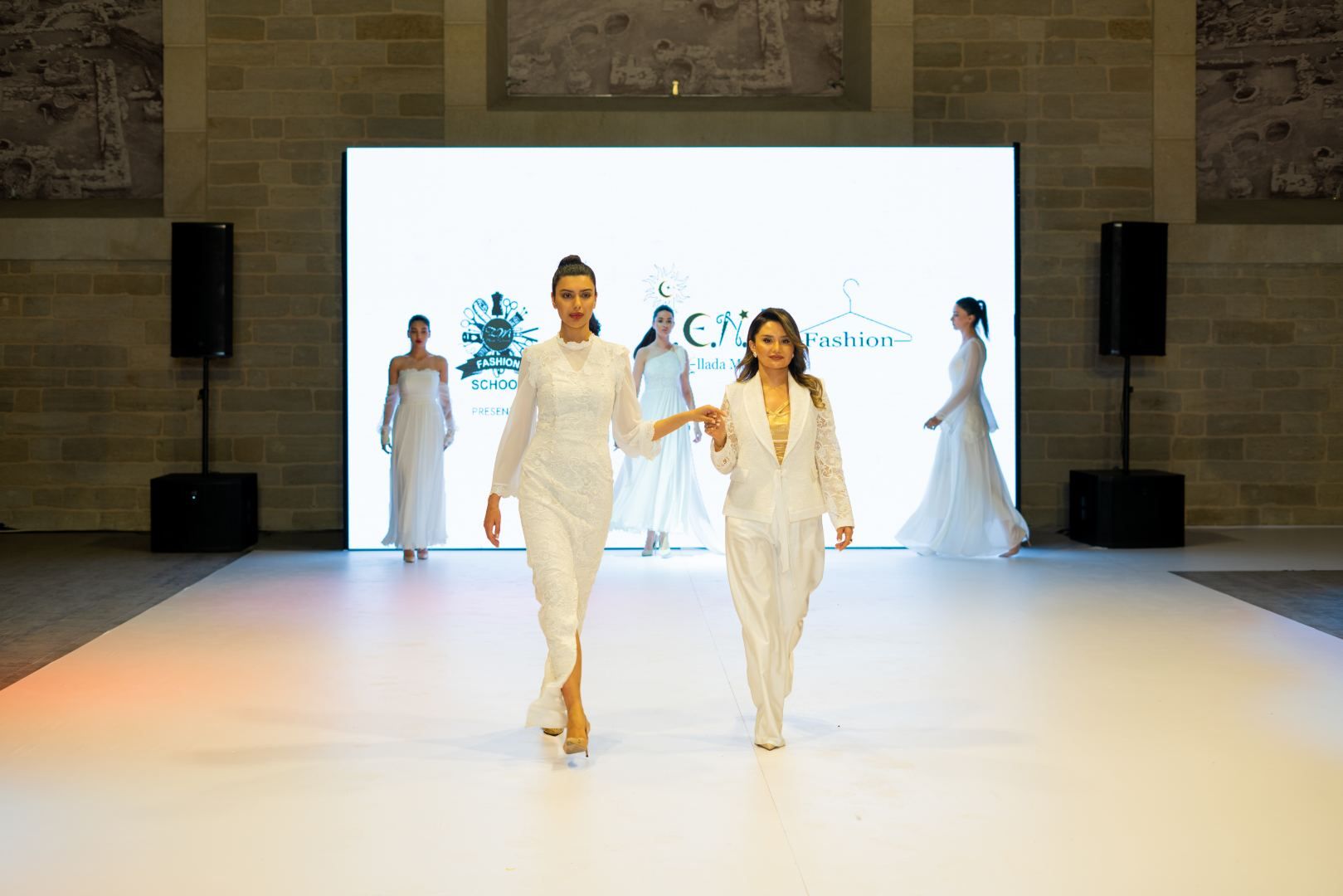 Fashion industry in Azerbaijan has been steadily growing in recent years, with both local and international brands flocking into the fashion scene.
Azerbaijan Fashion Week became a significant turning point for the country's fashion industry.
This annual event has played a key role in promoting the country's fashion scene, paving the way for new designers, models, and brands.
From boho chic outfits to stunning gowns inspired by carpet elements, Azerbaijan Fashion Week 2023 has demonstrated variety of stylish outfits at the Stone Chronicle Museum.
Fashion is not only high art, but also a profitable business - this is how the main theme of the 14th season has been outlined.
The first day of fashion week featured fashion shows by local and international designers.
Traditionally, each season starts with the presentation of clothing collections for little fashionistas. Fashion brands Kharibulbul (Azerbaijan), A.Sain and Turan Agency (Kazakhstan) left fashion lovers in awe.
Head of the Center for Azerbaijan National Clothes, fashion designer Gulnara Khalilova presented her fashion collection "Cizgi".
Her new collection included stylish outfits with both national carpet elements and timeless plaid and polka dot prints.
The collection from Russian-French couturier Naz Maer was no less impressive. Without exaggeration, he can be called the godson of the inimitable Jean-Paul Gaultier, under whom Naz Maer worked for seven years, creating collections for his fashion House.
As part of the Azerbaijan Fashion Week 2023, Naz Maer demonstrated stunning evening gowns, embroidered with sequins and stones, and decorated with feathers and fringe.
Famous Kazakhstani designer Alexey Chzhen presented his new boho collection on the AFW catwalk.
As the designer himself admitted, despite the fact that most of his collections are traditionally created in black, this season he felt an inner need to turn to white.
The collection does not have any deep philosophical meaning; rather, the designer was attracted by the lightness of the texture of the fabrics. Black and white colors added a sense of elegance and beauty to the fashion collection.
Fashion School by Menzer Zakizade presented a collective show of the debut collections of three of their students - the IENA brand created by Ellada Mahmudova, the Sultan brand and designer Turkay Mehbalizade.
Kazakh designer Lariya Jakambayeva presented her free-cut collection, made in mustard-beige-brown shades. Unique headdresses in different shapes and texture, as well as opera gloves immediately grabbed the public attention.
Kazakh designer Zherebtsov captivated fashionistas with his fashion collection inspired by the African safari. His new collection, made from Italian linen, is designed for rest and relaxation.
During the runway show, models made an endless movement in a circle, plunging the guests of the show into a unique atmosphere.
The evening ended with an after-party at the Zafferano restaurant, where AFW guests enjoyed delicious dishes and wonderful music by DJ Edward Acid.
Photo Credits: Nadir Veliyev
Media partners of the event are Azernews.Az, Trend.Az, Day.Az, Milli.Az.
---
Follow us on Twitter @AzerNewsAz