Masterclass on Azerbaijani tar organized in Warsaw [PHOTO]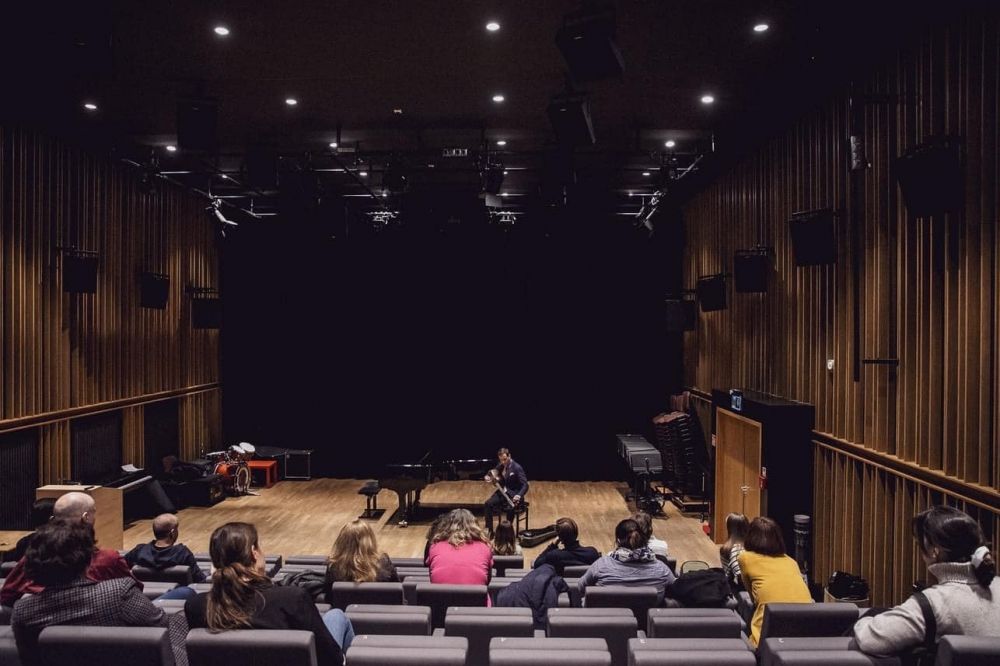 On the initiative of Azerbaijan Embassy to Poland, a masterclass of Honored Artist of Azerbaijan Sahib Pashazade was held at the Frederic Chopin University of Music in Poland. The student and teaching staff of the university participated at the event, Azernews reports.
According to the information received from Azerbaijan Embassy to Poland, Sahib Pashazade gave the participants detailed information about the tar, the national musical instrument and one of the examples of the national heritage of Azerbaijan. Sahib Pashazade spoke about changes in the structure of the tar by Mirza Sadığ Asad oglu in the second half of the 19th century, increasing the number of its strings from 5 to 11, as well as changing the way of holding the tar and lifting it from the knee to the chest.
Sahib Pashazade, who drew attention to modern tar performance, which entered a stronger stage of development in the 20th century, noted the further increase of the technical and artistic capabilities of tar in the music performance school founded by Uzeyir Hajibeyov.
Sahib Pashazade also informed the participants of the event in detail about Azerbaijani mughams, which are included in UNESCO's Representative List of Intangible Cultural Heritage. He gave an interesting lecture about mugham genres, mugham schools, and mugham tables.
At the same time, the master class was conducted with the accompaniment of Saida Taghizade, a well-known pianist of Azerbaijan, and continued with the playing of pieces from the classical and folk music of Azerbaijan.
In conclusion, the questions of the participants of the seminar were answered.
---
Follow us on Twitter @AzerNewsAz