9 July 2019 18:08 (UTC+04:00)
2 757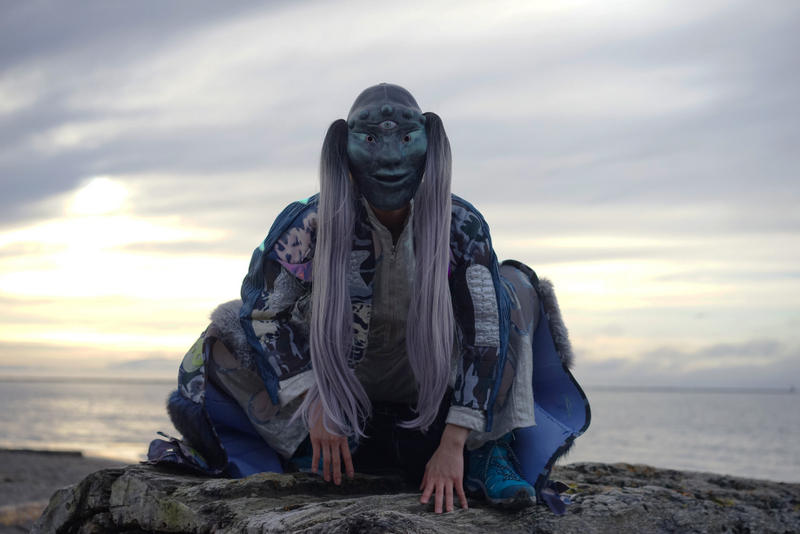 By Laman Ismayilova
YARAT Contemporary Art Space always surprises art lovers with its colorful events. The organization realizes its mission through various exhibitions, education events and festivals. YARAT facilitates exchange between local and international artistic networks, including foundations, galleries and museums.
This time, YARAT Contemporary Art Space will please art lovers with two unique exhibitions to be held from July 12 to September 29.
The first one is a solo exhibition from Korean-Canadian artist Zadie Xa, who creates a sub-aquatic marine environment, inviting audiences to enter into an immersive world by way of atmospheric lighting, surround-sound, large-scale video projections, sculptures and costumes.
This work is a co-commission with Art Night, London (June 22), Tramway, Glasgow (October 26 – December 16) and De La Warr Pavilion, Bexhill (February 1 – May 4, 2020).
At YARAT, Xa brings together imagined and learned Korean folklore, transforming diasporic knowledge into new realities. The artist presents an origin story inspired by Korean creation myths, centered on the giant goddess Grandmother Mago (Magohalmi).
Exploring the passing down of ancestral knowledge through the matrilineal social structures that are based on the separation of responsibilities between male and female deities in the creation of the universe, the work confronts the goddesses' shift in cultural status over time, from central to marginal.
Throughout her practice, Xa uses water and marine ecologies as metaphors for exploring the unknown, whilst also alluding to abstract notions of homeland, having grown up on the west coast of Canada. Often creating fantastical underwater realms, the exhibition features a large-scale, surround-sound video projection of the ocean, and a pod of orcas – a theme which is then revisited in a series of sculptures. The final element of the exhibition is comprised of costumes and masks originally used by the artist during performances at ArtNight 2019 and the 58th Venice Biennale, now presented as sculptures at YARAT.
The work is enhanced by a public program of performances by early career local artists, selected in partnership with Xa. These performances will take place within the exhibition space.
This exhibition is curated by Helen Nisbet, Artistic Director, Art Night with Art Night Associate Curator Amy Budd. The performance program is curated by Anna Fech. Conceived by Zadie Xa in collaboration with Benito Mayor Vallejo.
At the same time, art lovers have a chance to enjoy a personal exhibition Charivari from multidisciplinary artist Taus Makhacheva.
Artist whose varied practice includes performance, film, food and objects presents an interactive multimedia installation exploring Caucasus contemporaneity, through newly-commissioned work dedicated to the history of USSR circus tradition in general and Baku National Сircus in particular, in collaboration with architect Maria Serova, writer Alexander Snegirev and costume designer Panika Derevya.
The monumental, multi-layered installation will also feature the central sculptural element, which will expand throughout the duration of the show and will be presented in its entirety at the end of the exhibition. Subverting the normative conventions of exhibition opening, this approach formally internalizes the haphazard, constantly evolving spirit of charivari.
The term Charivari refers to a specific circus act – a mass circus performance composed of solo and group multi-genre pieces being presented simultaneously. With every act the rhythm gets faster and the technical complexity of the performance increases, as if artists were competing with each other showing off their comic talent and ingenuity, their skill, liveliness and temper. In the end the manege becomes full of floating and somersaulting figures.
Taus Makhacheva is known predominantly for her performance and video works that critically examine what happens when different cultures and traditions come into contact with one another. Having grown up in Moscow with cultural origins in the Caucasus region of Dagestan, her artistic practice is informed by this personal connection with the co-existing worlds of pre and post Sovietisation. Oftentimes humorous, her works attempt to test the resilience of images, objects and bodies in today's world. Taus has a BA in Fine Art from Goldsmiths (2007) and MFA from Royal College of Art (2013).
---
Laman Ismayilova is AzerNews' staff journalist, follow her on Twitter: @Lam_Ismayilova
Follow us on Twitter @AzerNewsAz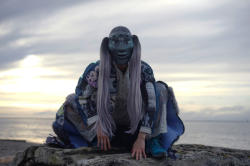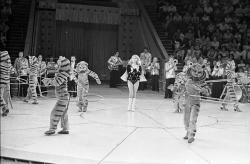 Related News