2 June 2016 15:35 (UTC+04:00)
1 543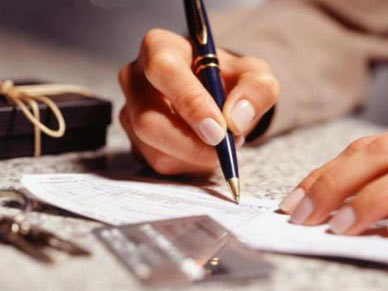 By Fatma Babayeva
Insurance companies of Azerbaijan will not be able to sell compulsory insurance at discounted price anymore.
The Financial Market Supervisory Body (FMSB) sent a letter of notification on the issue, reported Fins.az on June 1.
FMSB tasked the insurance companies not to make discounts while selling the compulsory insurance. The letter indicated that the commission rates for mediation services which were paid in accordance with both compulsory and voluntary insurance contractors are higher than the figure stated in the compulsory insurance legislation and voluntary insurance rules.
The Supervisory body also notes that the commission for the mediation service on voluntary insurance contracts cannot exceed the rate defined by remuneration voluntary insurance rules.
The insurer can spend 20 percent of insurance premiums on operational fees, as well as, 15 percent on insurance mediation services and can use the given commission on remuneration, in accordance with Article 12.4 of Law on Compulsory Insurance.
In addition, the commission paid for the mediation services on the basis of voluntary insurance contracts cannot be more than the rate set by the rules on voluntary remuneration insurance, the letter said.
FMSB also warns that if drawbacks are detected in connection with the matter, and nothing is done in order to eliminate them, then the measures will be taken against these insurance companies.
"If any of above cited drawbacks exists in your stock company, and no measures are taken to resolve the problem, then sanctions will be imposed on your company," the letter noted.
At the present, one of the problems encountered by the insurance market is groundless discounts made by the insurance companies in order to attract the customers. Sometimes, these discounts exceed reasonable limits and impacts negatively on the payments to the insurance company, as well as, the companies' payments to its customers.
The recent warning by the FMSB will enhance the discipline in the insurance market of Azerbaijan.
Azerbaijan established in February a legal public entity -- the Financial Market Supervisory Body - within the framework of ongoing structural reforms to improve the business environment, promote transparency and increase efficiency of public administration.
FMSB aims at licensing, regulating and controlling the securities market, investment funds, and insurance and credit organizations. It is independent from state budget and operates based on the principle of self-financing.
---
Fatma Babayeva is AzerNews' staff journalist, follow her on Twitter: @Fatma_Babayeva
Follow us on Twitter @AzerNewsAz
Related News