Azerbaijan promotes its tourism potential in Argentina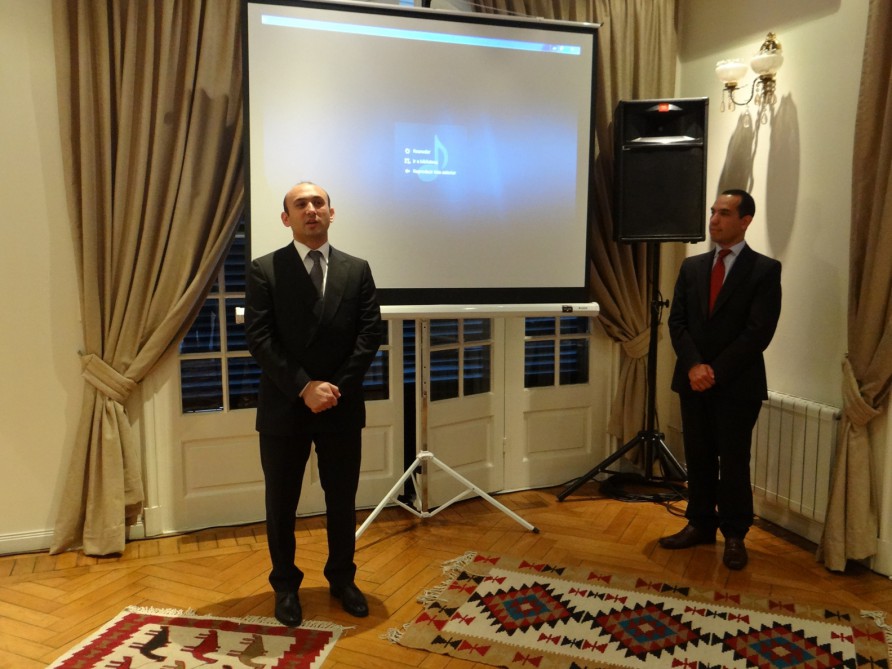 By Amina Nazarli
To promote the country's tourism potential, the Azerbaijani Embassy in Argentina has held a seminar on "Land of Fire-Azerbaijan: the Millennium culture, diversity, architecture, modernism."
The seminar was supported by the Turkish Airlines office in Argentina.
Attended by Argentina's Tourism Ministry, the country's leading tour operators and representatives of mass media, the event sought to promote tourism in Azerbaijan and to attract Argentinean tourists to the country.
Speaking at the event, Azerbaijani Ambassador to Argentina Mammad Ahmadzade, the head of Turkish Airlines in Argentina, Numan Cizmecioglu, and others informed participants of the rich historical and cultural heritage, architecture, cultural diversity, national cuisine, tourism projects, the modern tourist infrastructure, international events held in Azerbaijan and other issues.
Short films related to the tourism sector were screened at the event, as well as national cuisine offered, and brochures and information booklets about Azerbaijan in Spanish and English were distributed to the participants.
As part of the event, in the coming days, the delegation of leading tour operators in Argentina will visit Azerbaijan to become familiar with Azerbaijan's tourism sector.
In recent years, the two countries have sought to expand tourism, organizing various events and exhibitions, and offering classes in tango to familiarize the two nations with each other's cultures.
Earlier this May, Azerbaijan and Argentina signed an agreement on cooperation in the field of tourism. The agreement was inked as part of the meeting of Azerbaijani Culture and Tourism Minister of Abulfaz Garayev with his Argentine's counterpart in Croatia.
Azerbaijan Translation Centre and Argentina are working to translate Argentine books into Azerbaijani, specifically 'La invención de Morel' of Adolfo Bioy Casares and one about the history of tango.
This April, Argentina joined the 14th Azerbaijan International Travel and Tourism Exhibition held in Baku. The head of branding for Latin America Group, Rodolfo Milesi, visited the city as part of the fair and said that such exhibitions would contribute to expanding bilateral tourism relations between Azerbaijan and Argentina.
He noted that modern Baku and the country`s ancient history attracted Argentineans.
Baku's Museum of Modern Art recently opened its doors to the "Engravings from Argentina" exhibition for the public to familiarize Azerbaijanis with Argentinean culture.
Azerbaijani State Customs Committee's statistics shows that the trade turnover between the two countries amounted to $5.27 million in January-April 2015, which is 65.1 percent more than compared to 2014.
--
Amina Nazarli is AzerNews' staff journalist, follow her on Twitter: @amina_nazarli

Follow us on Twitter @AzerNewsAz