Mobile phones import falls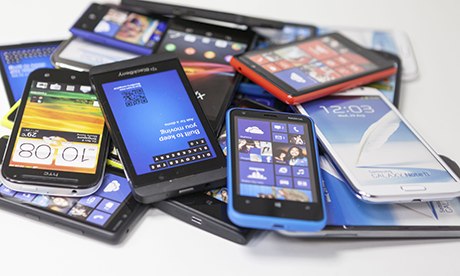 By Nigar Orujova
Azerbaijan decreased mobile phones import in 2014. The country imported over 88,000 mobile phones and other devices operating in wireless networks totaling $5.1 million in 2014, the State Statistics Committee reported.
According to the committee, in 2014, Azerbaijan imported more than 7,000 mobile phones and other devices operating in wireless networks monthly.
The monthly volume of the mobile market in terms of value exceeds $427,000 in Azerbaijan.
In comparison with 2013, the number of mobile phones imported to Azerbaijan last year decreased by more than 6 percent, while over 94,500 phones were brought to the country the year before. The cost has risen by 22.4 percent.
Azerbaijan, a country with a mobile phone penetration rate at 110 percent level, now chooses Samsung phones, the second popular one here is Apple, and the third one is Nokia.
The introduction of registration system of IMEI-code of mobile phones in Azerbaijan in May 2013 and the market saturation are believed to be the reasons behind the import decrease.
The cost of registration of IMEI-code of mobile devices imported for personal use stands at 5 manats ($6.3) and for commercial sale 0.2 manats ($0.25).
Mobile devices imported into the country must be registered within the first 30 days of their import. This rule does not apply to tourists and visitors coming to Azerbaijan, whose mobile phones works in roaming.
The IMEI-code database in Azerbaijan includes more than 13 million mobile phones. The new system allows obtaining accurate information about the state of the mobile phone market.
The IMEI code can be checked at imei.az, where the information is public. Additional information is available at information and referral service *1677.
Today, Azerbaijan and Turkey are working on the technical details of the process of mutual integration of database systems of the IMEI-code registration.
The two countries have set the task to coordinate efforts to combat theft and illegal import of mobile devices. Thus, mobile phones stolen in Turkey, will not work in networks of mobile operators of Azerbaijan and vice versa.
Integration of IMEI-code registration is technically possible not only with Turkey but also with other countries in the region. The issue is now considered at the Azerbaijani Communications and High Technologies Ministry.
--
Nigar Orujova is AzerNews's staff journalist, follow her on Twitter: @o_nigar
Follow us on Twitter @AzerNewsAz