Turkey, Azerbaijan may establish JV on maritime transportation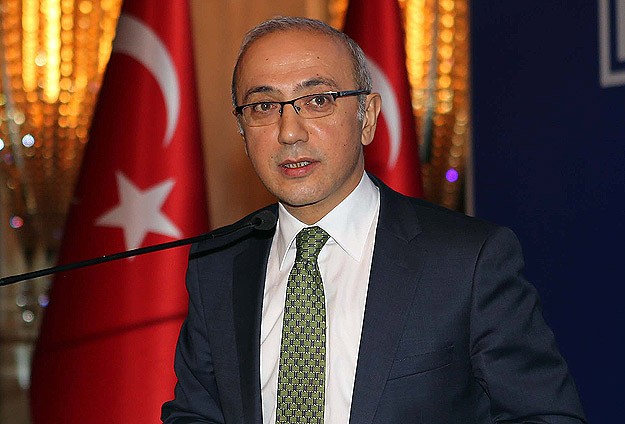 By Aynur Karimova
Turkey has proposed Azerbaijan to establish a joint venture for systematization and improvement of maritime transportation in the Caspian Sea, local Turkish media quoted Transport, Maritime and Communication Minister Lutfi Elvan as saying last week.
He expressed confidence that commissioning of the Baku-Tbilisi-Kars railway will lead to increase of quantity and intensification of maritime transportation in the Caspian Sea.
"This issue [cooperation in the field of systematization of transportation in the Caspian Sea] is a matter of negotiations with Azerbaijan, and we are ready to establish a joint venture, to which we can enter as a shareholder," Elvan added.
Azerbaijan and Turkey's relations have always been strong due to their common culture and history and the mutual intelligibility of Turkish and Azerbaijani languages.
Turkey was the first country in the world to recognize Azerbaijan's independence in 1991. It has also been a staunch supporter of Azerbaijan in its efforts to consolidate its independence, preserve its territorial integrity, and realize its economic potential that arises from the rich natural resources of the Caspian Sea.
Economic projects, jointly implemented by Azerbaijan and Turkey, are bringing these countries together and strengthening their cooperation. The two countries' economies and cooperation have reached a high level.
SOCAR is one of the world's most well-established oil companies. It is active in Turkey since May 30, 2008. SOCAR is involved in a number of major investment projects in Turkey, including the construction of TANAP, Star refinery, and others. The volume of investment of SOCAR in Turkey's economy will reach $5 billion by late 2014.
According to Azerbaijan's State Statistics Committee, the trade turnover between the two countries amounted to around $1.462 billion in January-October 2014.
Aynur Karimova is AzerNews' staff journalist, follow her on Twitter: @Aynur_Karimova

Follow us on Twitter @AzerNewsAz