WB proposes 3rd route for TASIM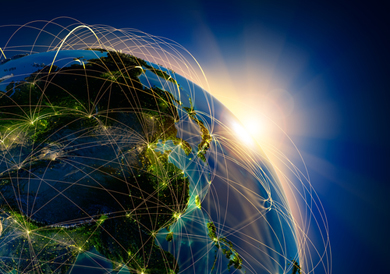 By Nigar Orujova
The World Bank has proposed a third alternative route for construction of Transnational Eurasian Information Super Highway (TASIM) project, Head of the Working Group on the TASIM project Zaur Hasanov said.

The project envisages the creation of a major communication transit line from Frankfurt to Hong Kong.
The network that brings together the biggest information exchange centers of Europe and Asia will run through the territories of Azerbaijan, Turkey, Georgia, China and Kazakhstan, to Germany. An alternative north transit communication line will be laid through the territories of Russia, Ukraine and Poland.

"The WB offers a way through Turkmenistan as the third route," Hasanov said.

"The question of laying the third alternative route is included in the agenda of the next meeting of the TASIM project participants, which will be held in Baku on July 11," he said.

"Different aspects of agreement on the implementation of the construction project of cable line, in particular the business model of the project, its traffic management, investment and income distribution will be discussed during the meeting, he added.

Furthermore, the project participants will discuss laying of the Caspian segment of cable line, which is part of the TASIM project. The agenda also includes issues related to the economic component of the project and technological and technical parameters that will be used in the construction of cable line.

At present, the TASIM project includes countries like Russia (Rostelecom), Kazakhstan (KazTransCom), Turkey (TurkTelecom), China (China Telecom), and Azerbaijan (represented by the Center for International Relations and Calculations of the Ministry of Communications and High Technologies).

The cost of the project is estimated at $100 million in accordance with the preliminary estimates. It can be adjusted after certain aspects are approved.
The project is aimed at reducing poverty and accelerating the economic growth. It can also play a leading role in the region's development. The TASIM project is designed to connect 20 countries, and its realization will help to address the information gap between Western Europe and the Pacific Basin.
WB has financed more than 50 projects worth more than $3 billion in Azerbaijan after the country joined it in 1992.