Azerbaijan attends Space Technologies Conference in Uzbekistan [PHOTOS]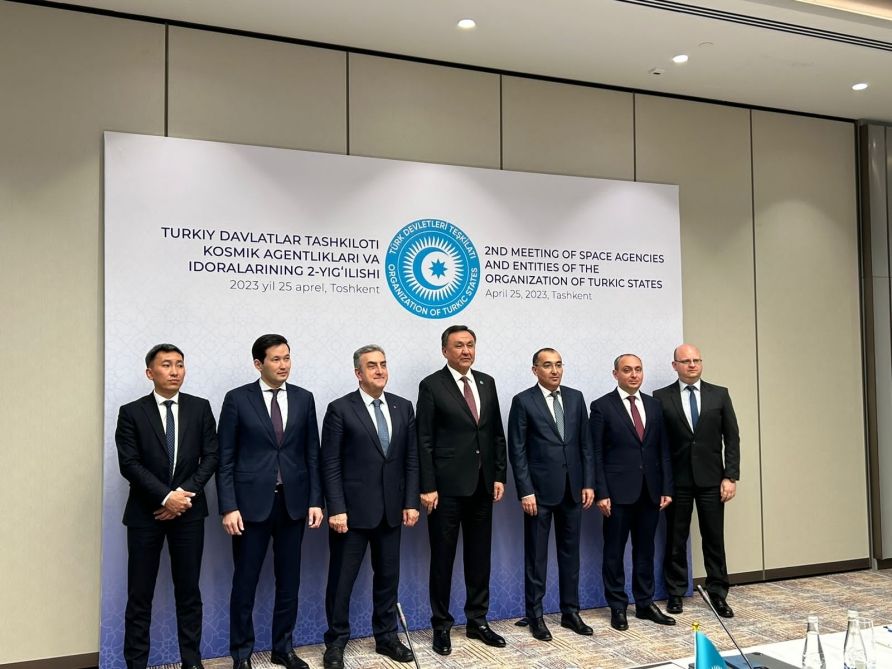 The delegation of the Azerbaijan National Aerospace Agency (Azercosmos) is participating in the Space Technologies Conference held on April 25-27 in Tashkent, Uzbekistan, Azernews reports, citing the Ministry of Digital Development and Transport (MDDT).
MDDT noted that space agencies of the region and interested parties of the international space community are represented at the event. The agenda of the conference included discussions on international cooperation, opportunities of the rapidly growing global space industry, observation and communication satellites, their application areas, innovations in space, and investments in this area.
On the first day of the conference, the second business meeting of the heads of space agencies and institutions of the Turkic states was held. The meeting held as a continuation of the First Baku Forum of Space Representatives of Turkic States had been held in Baku in 2021. The meeting discussed new cooperation in the space field, the establishment of mutual business relations for peace and commercial purposes from space, and new space technologies and applications.
The Chairman of Azercosmos Samaddin Asadov spoke at the session dedicated to "Regional cooperation, international investment and sustainable development of the space industry". In his speech, Samaddin Asadov talked about the importance of the space field for Azerbaijan, the activities of Azerbaijan in the space field over the last 10 years, the projects and new opportunities implemented in Europe, Africa, and Central Asian countries through the resources of satellites.
At the event, the guests were told that the 74th International Astronautical Congress, which will be held in Baku in 2023, will stimulate the development of space in Azerbaijan, especially in the region. Through the meeting, the space community of the Turkic states, including the youth, was invited to the Congress to be held in Baku.
In the next days of the Space Technologies Conference, which continues with panel discussions, the regional and international market trends of the space industry, the role of geographic information systems in digital transformation, and the possibilities of satellites in the sustainable socio-economic development of countries will be discussed.
---
Follow us on Twitter @AzerNewsAz