10 August 2018 17:30 (UTC+04:00)
2 106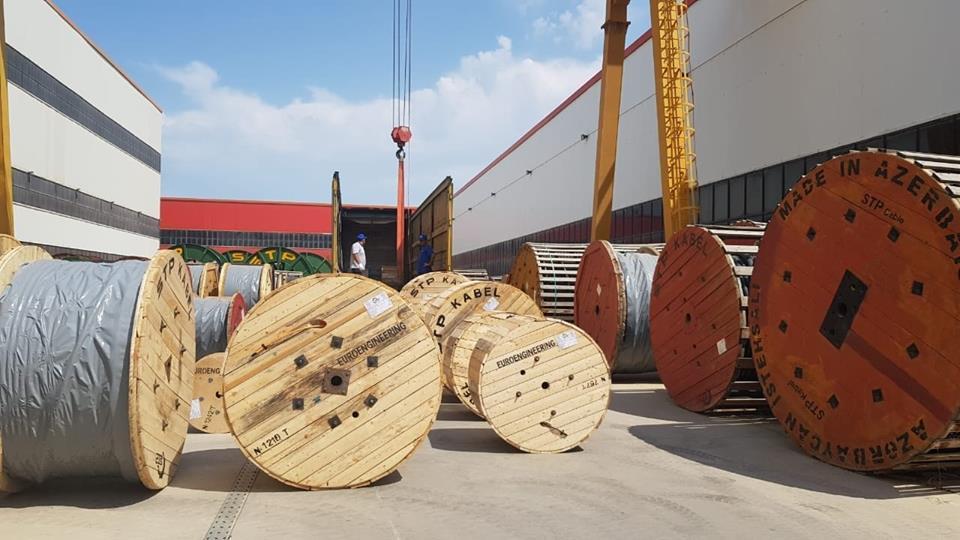 By Naila Huseynli
Sumgait Technologies Park (STP), which represents the "Made in Azerbaijan" brand in the world, has exported fire-resistant "halogen-free" cable products to foreign markets, for the first time.
The enterprise exported large volumes of cable products for construction of the large shopping center, Kyzylorda Plaza in Kyzylorda, one of the largest cities in Kazakhstan.
Kyzylorda Plaza, which is constructed on an area of 30.000 square meters, will be one of the largest shopping centers in Kazakhstan.
The company with wide range of products in foreign markets has concluded a large-scale contract on cable export with Georgia, Kazakhstan, Tajikistan and Kyrgyzstan. Currently, the signed contracts are being executed.
The STP sets goals to increase its operations in the Asian market in the following years, as well as to access Western European and African markets.
The enterprise's cable plant produces medium, high and extreme high voltage power cords of up to 500 kV in 28,000 types, stationary and non-stationary, control, XLPE, coaxial, shipbuilding, cable for armored oil wells, various types of optical telephones, high-temperature resistant, tin-coated cable for grounding. The plant's high-tech manufactured products are competitive and widespread in both domestic and foreign markets.
STP is a pioneer in the creation of technology parks in the region and is a complex of giant factories specializing in various manufacturing areas. In 2017, it received a status of a resident of Sumgayit Chemical Industry Park.
STP, a unique project in the region, fully meets the needs of the domestic market and is capable of exporting enough products to the foreign market. At present, 2000 people work in the company, and there are 12 factories equipped with the latest technological equipment in Europe and Japan and more than 30 production areas. Raw materials used in the production process meet international standards. All factories of the Techno Park are equipped with European-produced laboratories and accredited in accordance with the AZS ISO / IEC 17025-2009 standards. All products have relevant certificates. ISO 9001, ISO 14001 and OHSAS 18001 international standards are also applied at the STP.
---
Follow us on Twitter @AzerNewsAz