ABA: IBA's debt restructuring not affects Azerbaijan's banking sector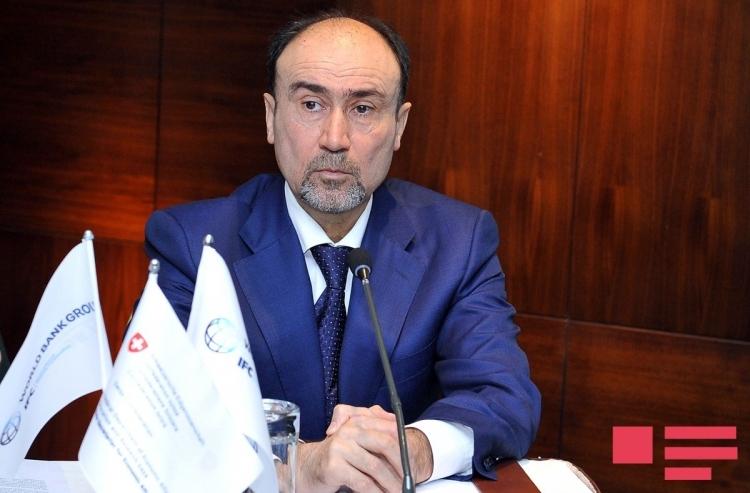 By Sara Israfilbayova
Restructuring of the external debt of the International Bank of Azerbaijan (IBA) has not affected the banking sector and the interaction among other commercial banks, as well as between banks and their customers, said Zakir Nuriyev, the head of Azerbaijan Banks Association (ABA) on May 31.
"The state has been fulfilling its obligations to the IBA from the first day, by providing the bank with sufficient liquid assets. Therefore, the processes occurring in the IBA did not affect the banking sector of the country," he told reporters.
The IBA, the largest bank in the country, has earlier announced that it would halt foreign currency-denominated loan repayments in order to restructure its forex obligations and swap them for sovereign debt. It has $3.3 billion of outstanding debt, with U.S.-based food giant Cargill and Citibank amongst its largest creditors.
Debt restructuring must not affect the ability of banks to attract foreign investment in the future, according to Nuriyev.
"It is also worth noting that the Azerbaijani banks do not see the need to attract foreign funds in large volumes, as there are now restrictions for the banks in attracting and placing them," he said.
The bank has been operating since 1992 and is one of the country's two state banks. In July 2015, President Ilham Aliyev signed a decree on the measures for rehabilitation related to the preparations for privatizing the state-owned shares of the IBA.
The drawbacks in the management, investment and loan policy of the IBA, as well as financing of less efficient, risky investment projects worsened the Bank's financial state, caused increase in the share of distressed assets and reduced its liquidity.
Rufat Aslanli, Chairman of the Financial Market Supervisory Body (FMSB) earlier said that in case of successful completion, the restructuring of the IBA's external debt will lead to rehabilitation of the bank, sufficient liquidity and positive cash flow.
This will allow starting the process of the bank's privatization and increasing its market value, he said.
---
Follow us on Twitter @AzerNewsAz