27 April 2017 14:33 (UTC+04:00)
2 134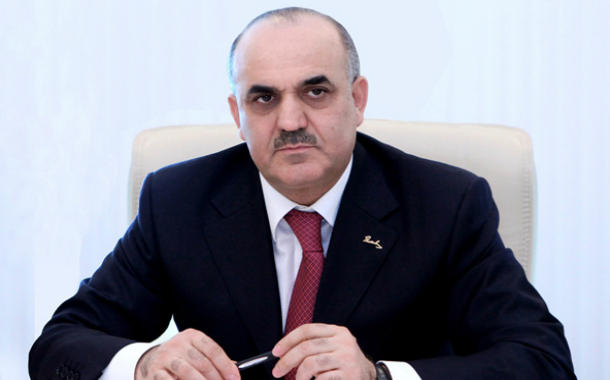 By Sara Israfilbayova
More than 26,700 people got new jobs in the first quarter 2017, said Salim Muslimov, the Minister of Labor and Social Protection of Azerbaijan.
Muslimov, addressing a meeting with representatives of the American Chamber of Commerce in Azerbaijan [AmCham], noted that more than 40,000 jobs were created during the period.
He went on to say that a bill on "On unemployment insurance" was submitted to the Milli Majlis [Parliament] and added that he attaches particular importance to the cooperation of the Ministry with AmCham.
In accordance with the draft law, the insurance premium will be equal to 1 percent of the amount of the insured's salary, of which half will be paid by the employer and the other half by the employee. This is the lowest figure in the world, as in some countries the contribution is up to 3-5 percent of wages.
The amount of payments will be differentiated depending on the length of service and time spent without work. If the insured's work experience is more than 10 years, the payment will be equal to 65 percent of the salary that he received during the last 12 months, if the experience is less than 3 years, the insurance payment will be minimal.
"Within the framework of the principle of separation of social responsibility in the sphere of employment put forward by the President, active measures to secure employment were continued on the basis of the vacancies of state companies. The labor contract was extended with 17,900 employees, while 23,000 employees concluded new labor contract with the employer in the first quarter of 2017. Taking into account the vacancies presented outside of this framework, in the first quarter of 2017, 26,700 people were provided with work. 1.226 people were involved in trainings and additional education courses," the minister stated.
The Minister also informed the participants about the reforms in the sphere of pensions, changes in the "Law on labor pensions", their nature and goals, work carried out in the field of social partnership and so on.
Unemployment rate in Azerbaijan is 5 percent, while the poverty level equals to 5.3 percent.
---
Follow us on Twitter @AzerNewsAz
Related News