SOFAZ not interested in shares of Saudi Aramco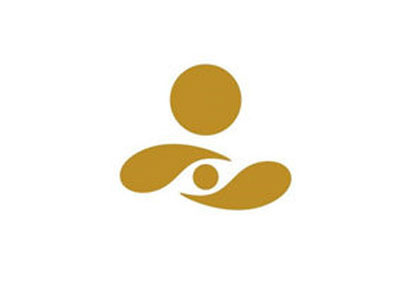 By Nigar Abbasova
Azerbaijan's state oil fund SOFAZ is not planning to participate in the purchase of shares of Saudi Aramco, the state-owned oil company of the Kingdom of Saudi Arabia, which is formally known as one of the largest oil producers, Trend reported.
The government of Saudi Arabia is planning to hold an IPO (Initial Public Offering) of Aramco's shares in 2018 and attract some $100 billion by means of the sale of 5 percent of its shares. The Saudi government engaged JPMorgan and ex-banker of Citigroup Michael Klein for the implementation of IPO.
The planned Aramco IPO is considered to be a part of Saudi Arabia's Vision 2030, which was initiated by Prince Mohammed bin Salman to reduce the country's "oil addiction". IPO is designed with a view to create a new revenue stream for the country, which seeks to diversify its economy and adapt to post-oil era.
Energy, Industry and Mineral Resources Minister Khalid Al-Falih earlier announced that initial IPO of Saudi Aramco mainly depends on oil and stock market conditions, underlining that the size and complexity of IPO would require a great deal of internal preparation
"The actual IPO timeframe will be subjected to a number of external factors including equity market conditions, oil price outlook, and domestic capital market readiness," Asharq Al-Awsat quoted him as saying.
Shahmar Movsumov, SOFAZ's executive director, earlier explained why the company preferred to invest in other assets rather than in shares, saying that the company was traditionally adhered to more conservative investment policy.
"Main factor, which influences long-term profitability of asset management, is, as it is known, the ratio of the share of high (for instance shares) and low-risk (such as bonds with high credit ratings) instruments in the investment portfolio. It also depends on the level of the risk that an investor is ready to take. We have been traditionally following a more conservative investment policy as compared to other world sovereign funds, therefore investments made by us into shares and similar instruments are lower. Nevertheless, we will continue increasing the share of these assets in the portfolio," he said.
Some 79.6 percent of the SOFAZ investment portfolio was placed in bonds and instruments of the money market, while about 3.8 and 5.5 percent was placed in gold and property respectively. The total volume of SOFAZ's investment portfolio stood at 96.1 percent as of July 2016, and amounted to $33.76 billion in the currency term. The Fund's assets as of July 2016 reached the level of $35.1 billion.
SOFAZ was established in 1999 with assets of $271 million.
--
Nigar Abbasova is AzerNews' staff journalist, follow her on Twitter: @nigyar_abbasova
Follow us on Twitter @AzerNewsAz