Euro-area confidence unexpectedly rises amid market tumult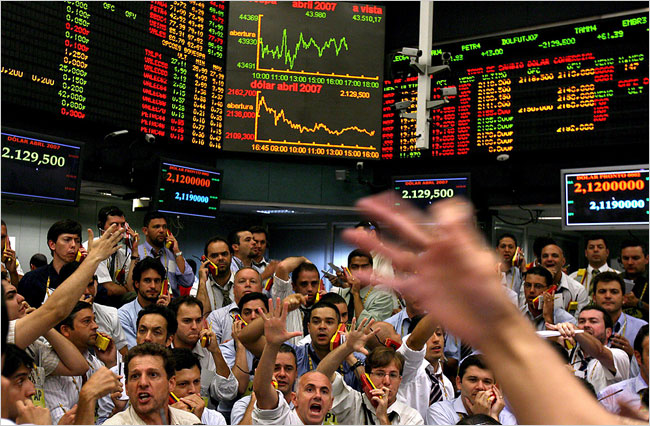 By Bloomberg
Euro-area economic confidence unexpectedly rose in August, defying market turbulence in China and renewed political uncertainty in Greece.
An index of executive and consumer confidence increased to 104.2 in August from 104 in July, the European Commission said Friday. Economists predicted a decline to 103.8, according to the median estimate in a Bloomberg survey.
The report follows a roller-coaster week for global markets on concerns that the slowdown is deepening in China, the world's second-largest economy after the U.S.
While Chinese authorities have taken action to stimulate the nation's economy, cutting interest rates five times in 10 months and devaluing the yuan in a surprise move, questions remain as to whether it's heading for a hard landing after decades of surging growth.
Sentiment among consumers improved to minus 6.9 from a revised minus 7.2, the commission report showed. Confidence in the services sector increased to 10.2 from 8.9, and beat the median estimate of 8.8 in a Bloomberg survey.
Industrial confidence in the region weakened to minus 3.7 from minus 2.9. A business-climate indicator dropped more than forecast, sliding to 0.21 in August from a revised 0.41 in July. Economists predicted a decline to 0.34.
Greek Uncertainty
Upcoming Greek elections could add to concerns. While Alexis Tsipras is expected to win the Sept. 20 vote, there are doubts about his ability to implement reforms in return for an 86 billion-euro ($97 billion) international rescue package agreed in July, after seven months of negotiations.
The market jitters have raised speculation over whether the European Central Bank might need to step up its monetary stimulus to safeguard its inflation goal. The Frankfurt-based central is currently immersed in an unprecedented quantitative- easing program due to end September next year.
ECB Executive Board member Peter Praet said this week that there should be no doubt that policy makers would react if needed. Still, he said officials also need to distance themselves from the market volatility and judge the consequences for the euro area.
"There is a big cloud given how fast global markets have deteriorated, but it's not sufficient to prompt major action from the ECB," said Anatoli Annenkov, senior economist at Societe Generale, before the release. "Our view is that the euro area recovery is still very much a domestic story based on oil prices and consumption."