Alibaba threatens Amazon among investors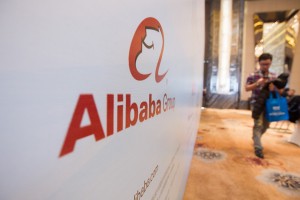 By Bloomberg

If you wanted to invest in an online retail giant that was pouring money into adjacent businesses such as payments, entertainment, logistics and cloud computing, until recently you'd probably buy shares of Amazon.

The dominant U.S. online retailer has long reinvested its free cash flow back into the company to fund expansion and new business lines. It's trying to make the Amazon Prime one-touch payment button a popular way for consumers to pay online. It's experimenting with one-day delivery of everyday items, including groceries. It runs a huge cloud computing platform, Amazon Web Services, which powers companies including Dropbox, Netflix and even parts of the CIA. And it's investing in entertainment with original shows such as the new series "Transparent."

Investors, in turn, kept quiet when the company failed, over and over, to deliver meaningful profits. They liked the growth and expansion story. The feeling was the Amazon had a shot at truly monopolizing huge swaths of the Internet. As my colleague Brad Stone sums it up in his book "The Everything Store," Amazon's mission is to be the cheapest, friendliest place to get everything you need, a Wal-Mart for all things online.

But now, investors can get retail dominance by buying shares in Alibaba. The Chinese Internet company, which this fall had the largest initial public offering in U.S. history, has got exposure to all of the new businesses that Amazon is exploring. And it has something that Amazon doesn't: profits. A lot of profits.

When Alibaba reported financials as part of its IPO filing, it revealed that revenue for the fiscal year through March had risen 52 percent to $8.6 billion (52.5 billion yuan) and that net income had gained about 275 percent, to $2.5 billion.

Revenue growth started to slow before the IPO, but analysts still believe that Alibaba's sales jumped by 42 percent in the quarter ended Sept. 30. Compare that to Amazon, which saw net sales increase by about 20 percent in the latest quarter.
Alibaba's transaction volume accounts for about 2 percent of China's GDP, and the retailer has a majority share of China's fast-growing e-commerce market. It's working to increase its mobile presence, and it also has a stake in Alipay, which is akin to PayPal. Alibaba owns or invests in businesses associated with logistics, car rides on demand and the cloud. The company may even want to invest in entertainment assets, and could be eyeing a stake in Lionsgate.

Alibaba, unlike Amazon, has seen its share price soar, in part because analysts expect the Chinese retailer to share good numbers when it reports on Nov. 4. Alibaba shares are trading well above $90, up from the $68 IPO price, so it's an expensive stock. The high price shows, among other things, that investors believe the company will continue to grow.

Amazon is hoping that investors will shrug off this week's disappointing quarterly earnings, that they'll turn a blind eye when next quarter is bad too, and that they'll be happy to invest in a company that has its hands in all sorts of interesting projects and new business lines.

That trick worked pretty well when Amazon was the only game in town. But now there's a company in China putting together an everything store of its own, and knows how to make money in the process.