Armenia uses conflict with Azerbaijan to detract from economic stagnation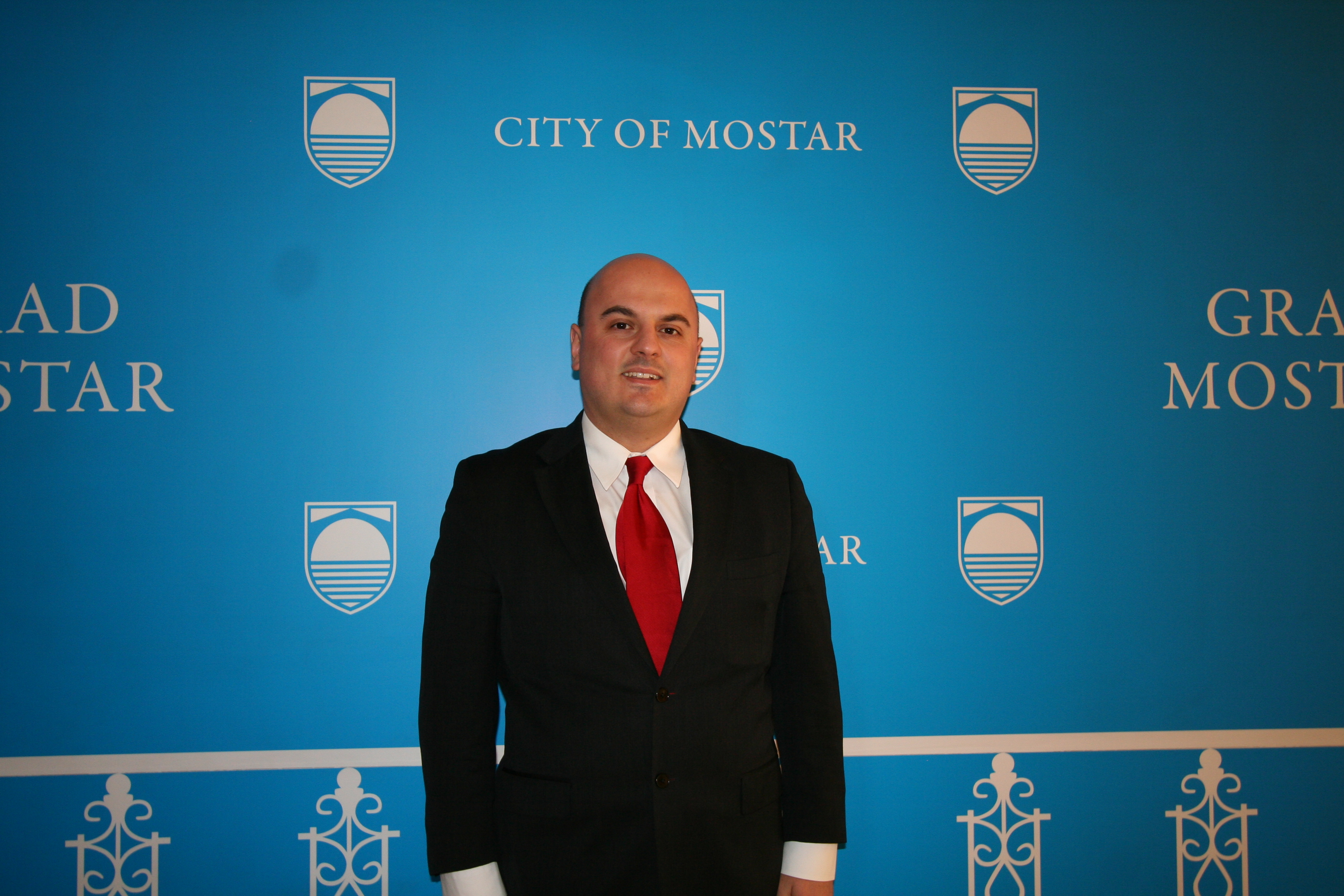 By Sara Rajabova
AzerNews newspaper interviews Peter Tase, an International Affairs Analyst concentrating on the Caspian Region and Latin American countries
Question: Ceasefire violations on the line of contact between Armenian and Azerbaijani troops have intensified recently. The current situation resembles somewhat like last year's scenario, when Armenian Armed Forces sabotage groups attacked the positions of the Azerbaijani Armed Forces, resulting in numerous casualties on both sides. Could this situation be repeated again?
Answer: Only in December 17-18, 2014, the Armenian troops violated the cease fire over fifty times in various parts of the line of contact between the Armenian and Azerbaijani troops.
The Armenian forces from the village of Mosesgeh in the district of Berd, opened fire against the positions of Azerbaijani armed forces in the Alibayli village located in Tovuz region. Almost simultaneously, the Armenian Armed Forces located in the villages of Berkaber and Paravakar in the Armenian controlled Ijavan district attacked with a heavy gun fire, the positions of Azerbaijani Armed Forces in the village of Gizilhajili in the Gazakh region and Kehneqishlaq of the Agstafa region. These are only two of the numerous armed clashes that took place at different parts of the line of contact within a time frame of less than 24 hours.
On August 1, 2015, Armenian gunmen violated the ceasefire 120 times in 24 hours. Armenian soldiers, located in Noyemberyan region, attacked ruthlessly the defensive positions of Azerbaijani Armed Forces in Gazakh region.
The Armenian government has repeated the same story over and over again since this nation signed a ceasefire agreement with Azerbaijan in 1994. On August 13, 2015, Armenian armed forces broke the cease fire 108 times in many locations nearby the line of contact.
During skirmishes, which started on July 31, 2014, 13 members of Azerbaijan's Armed Forces were killed by Armenian soldiers in Azerbaijan's Aghdam and Tartar regions. According to Azerbaijan's defense ministry, Azerbaijani servicemen died during the armed clashes; the loss of their lives was a result of a three-daylong battle with Armenian reconnaissance and intelligence forces who wanted to violate the territorial integrity of Azerbaijan. Additionally, as the peace talks were halted, embroiled in stagnation in 2011, two years later in 2013, low intensity conflicts and armed confrontations by Armenian Armed Forces had persisted and their provocations became very frequent within the national territory of Azerbaijan.
It is absolutely evident that intermittent armed clashes are becoming a routine and Armenian Armed Forces are intensifying their aggressive behavior against Azerbaijani soldiers at a time when Yerevan is facing the negative consequences of having an anticompetitive, oligopolistic structure in its national economy, as well as refraining from strengthening the rule of law, lack of leadership in the war against corruption and curtailing an elevated unemployment rate (was over 19 percent in early 2015).
For over two decades, Armenia has ignored the international community and has not approved the adopted four UN Security Council Resolutions. One of the resolutions 'demands the immediate cessation of all hostilities' and securing the full withdrawal of Armenian troops from the Nagorno-Karabakh and surrounding regions, as well as to ensure and respect the full territorial integrity of Azerbaijan.
As Ambassador Martin Erdmann, the German chief diplomat to Turkey recently stated, 'Under the international law, Nagorno-Karabakh belongs to Azerbaijan.' In addition to the withdrawal from Nagorno–Karabakh, Armenian government must also return to Azerbaijan over 488 square kilometers that the Soviet Union separated from the Autonomous Republic of Nakhchivan, which founded on February 9, 1924, and gave that territory to Armenians in 1929-1930. Armed clashes in the line of contact between Armenian and Azerbaijani troops are expected to escalate; there is no doubt that Yerevan –just like in the recent past –will continue to be the aggressor and maintain an intolerant attitude that is only perceived in rogue states. Over the next few months there will be a sharp escalation of fighting provoked by Armenian forces in the line of contact against Azerbaijani soldiers and the violations of territorial sovereignty conducted by Armenia in the Azerbaijani soil will continue to persist.
It is unfortunate that experts of the South Caucasus region such as Thomas de Waal are not able to identify who the aggressors are in these types of armed clashes. Indeed, it is crystal clear to understand that if Armenia is respecting and acknowledging Azerbaijan's territorial integrity, we would not have this sporadic and unnecessary bloodshed for over 25 years. Such a conflict begun in 1988 when Armenia made territorial claims against Azerbaijan, after four years of heavy fighting, in 1992 Armenian Armed Forces occupied 20 percent of Azerbaijan's territory, including the Nagorno-Karabakh region and seven surrounding regions.
Q.: What could be the reasons behind Armenia's increased aggression on the line of contact with Azerbaijani troops? Is it aimed at diverting attention from its internal problems?
A.: Armenia has been affected harshly from the current economic down turn in Russia, its main trading partner. Protests on the streets of Yerevan have taken place for over ten days in a row and the government of Armenia uses the protracted conflict with Azerbaijan as a reason to distract its population's attention from the economic stagnation and high level of corruption that is prevailing in Yerevan.
As a member of the Eurasian Economic Union, which was established by Moscow, Armenia has stepped away from its close ties with the European Union. As a result Yerevan has lagged behind on improving its transparency in the government and fostering a free market economy.
Q.: Despite long-lasting talks, the negotiating efforts of the OSCE Minsk Group haven't yielded results yet. What should be done to revive the negotiation process and make the OSCE Minsk Group efforts more effective? Do you think this format has already lost its efficiency and needs to be replaced?
A.: Definitely, the OSCE Minsk Group has proved to be a dinosaur in the recent negotiations that have take place and unfortunately have not produced any tangible results. France and the United States are working together to bring a bilateral meeting between the Armenian and Azerbaijani presidents on September 15, 2015, on the sidelines of the UN General Assembly in New York. However, concrete results of such a meeting are far away from reality since the Russian president is not expected to attend the UN General Assembly in New York, and without Moscow, Armenia's long time patron, it will be very difficult to make progress on this issue.
I find it difficult to have a long lasting solution to the Nagorno–Karabakh conflict when Moscow is not participating at the negotiating table. This crisis has become one of those messy conflicts that apparently are not rewarding for Washington, at a time when Azerbaijan has been a faithful ally to the United States. It is imperative for the United States and Russia to become more engaged in solving such a protracted conflict between Armenia and Azerbaijan that is holding back the economy and infrastructure development of the Caspian region.
--
Sara Rajabova is AzerNews' staff journalist, follow her on Twitter: @SaraRajabova

Follow us on Twitter @AzerNewsAz